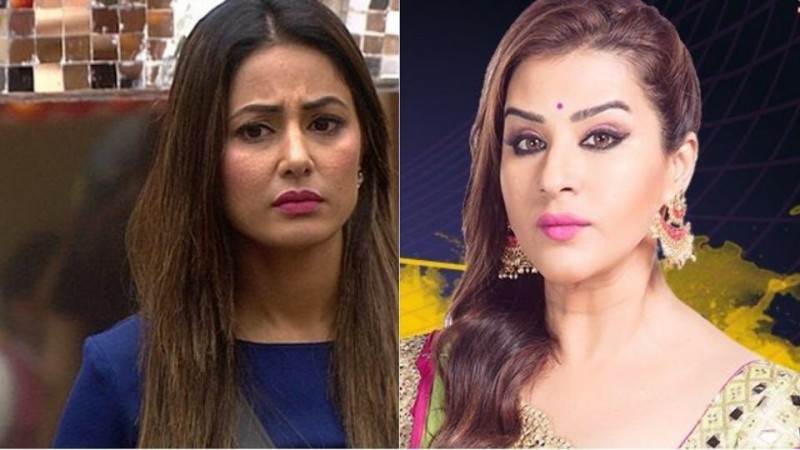 Bigg Boss 11 fans have been judging the contestants and the show since the beginning. They are the one who slammed Hina Khan whenever she did wrong in the house and praised Shilpa Shinde for her behaviour.
But a post shared by a fan proved that the makers of Bigg Boss 11 are biased towards Shilpa. While it has been a bit evident that Salman Khan is taking Shilpa's side every time on Weekend Ka Vaar, Hina Khan has always been bashed for her behaviour.
Do you know how the fans help to expose the makers' intentions?
So, like every day, the team of Voot put out a video under the category, BB Extra Dose: 'Hina is jealous of other girls'.
But this time, the caption read: "Shilpa Shinde and Bandgi Kalra make shocking accusations against Hina Khan! Find out more in this Extra Dose."
Going by the title and the description, one can easily assume that Shilpa and Bandagi had bitched about Hina. But after some time, the video was removed from Voot.
Was it intentional? Did the video get uploaded by mistake?
However, the video is back on Voot. It might be because of the backlash it received after the video got deleted.
We wonder whether it's true that the makers actually want Shilpa to win Bigg Boss 11 and thus, they are playing the actual game.
Check out the proofs and fans' reaction here:
GuyZ you all are doing nothing good for Hina by doing all this and blaming the app and Salman g yu are infact damaging her image all the more.

— Alka Jindal (@alka_jindal) December 1, 2017
Baffles me BB favoring SHILPA a lot or have amnesia during WKV for anthing she does such as Why Aarshi n aaksh is so PIss** at her, she commented on Lucinda, her bitching session with others, here abusing, torturing, doing badtameezi with Hina n Vikas list is long #bb11

— samy⚡️⚡️ (@samyneelam) December 1, 2017
Bigg boss 11 is biased.. totally unfair .. only support shilpa ,puneesh and gandagi oooops bandagi ..

— akash (@bobbyakash) November 28, 2017