Only a few weeks are left for Bigg Boss 11 to come to an end. And now, the competition has narrowed down among strong contenders and one of them will leave the house this week.
Shilpa Shinde, Hiten Tejwani, Luv Tyagi and Priyank Sharma have been nominated this week. While Luv's luck saved him this far, this time he might be the one to leave the house.
Most of the fans and in fact, Luv's Bigg Boss housemates feel that he is the weakest among all and he deserves to go at this point on the show.
While people are still speculating who will leave the house this week, one well-known source has already declared that Luv will be evicted this Sunday.
The Wikipedia page of Bigg Boss 11 shows that Luv Tyagi will be evicted on December 17. How can it be so sure? We wonder who has edited the page.
Here's the screenshot:

There are strong chances of Luv being evicted this weekend, but Priyank has also failed to impress many fans. He might also not get votes.
In fact, Shilpa Shinde has already predicted that Priyank will go this time. In an extra dose episode, Shilpa told Puneesh that she thinks Priyank will go this time. However, later, she also said that if people vote according to the game like who's playing better, then it will be Luv.
Will Shilpa be right this time? If Priyank gets evicted and Luv stays, it will be an epic moment for everyone inside and outside the house. Especially, Hina Khan and Priyank will be in for a shock as they think that Luv is the weakest contender.
Luv recently won hearts with his behaviour and this might become the reason to turn the table. Luv is one of the good friends that this season has seen actually.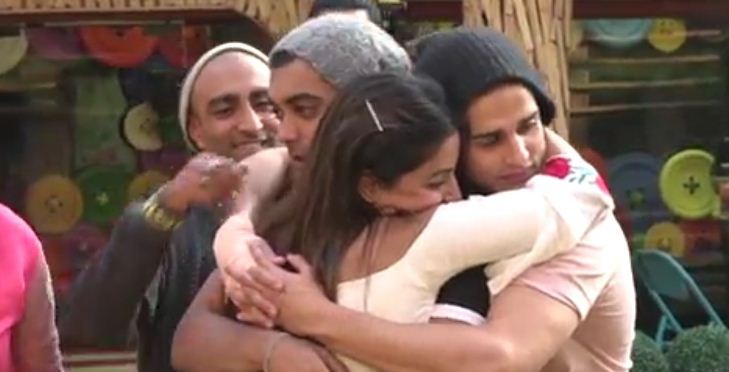 He never back-stabbed his friends, which on the other hand, Hina and Priyank did. He took a stand for Shilpa Shinde when she complained that she feels uncomfortable with Akash Dadlani's touch. And also, he won hearts with his comedy during the luxury budget task.