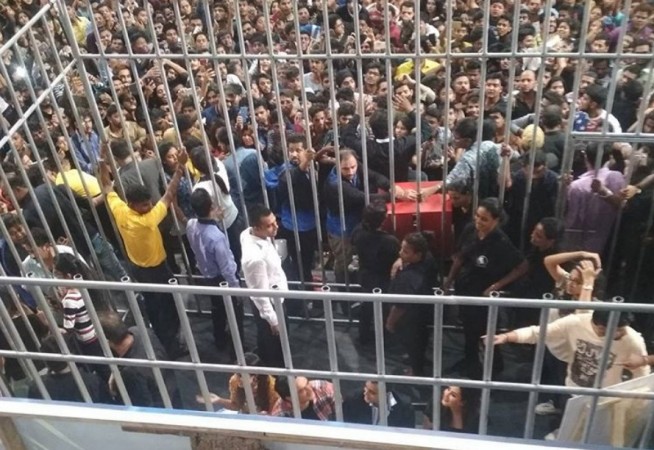 Bigg Boss 11 is on the verge of its finale. While the contestants are doing their bit to ensure their victory, the upcoming eviction will be decided at a live event at Inorbit Mall in Mumbai.
The nominated contestants Shilpa Shinde, Hina Khan, Vikas Gupta and Luv Tyagi will witness live voting by their fans at the mall. While the venue all packed by a massive crowd, cheering for their respective favourites, the Bigg Boss 11 contestants have arrived at the mall.
First each of the nominated contestants will address the crowd at the mall, convincing them why they deserve to be on the show and win it. Then the public present there will decide the fate of the four contestants through a ballot box. The decision will be announced as usual during the weekend ka vaar.
While the crowd was present at the mall since quite some time, it went berserk as soon as the contestants arrived. There are many pictures and videos being shared from the event on social media.
Going by the social media posts, it appears that Shilpa Shinde and Hina Khan are two of the most loved contestants. Support for the two seems to be the most. However, Vikas and Luv 's popularity cannot be ignored as well.
The two have been getting enormous support from the viewers. The four contestants are kept away from the crowd in a cage for obvious security reasons. People have gathered there in thousands, and social media posts suggest the maximum amount of cheering is happening for Shilpa and Hina.
Check pictures and videos from the venue live