TV actress Hina Khan has drew a lot of flak in the Bigg Boss 11 house for being a 'fake' and a 'drama queen'. In a recent episode, she herself proved that she shed crocodile tears in front of the cameras in the house.
On day 28, the contestants were called in group of two and asked to decide and nominate one of them. While most of the contestants mutually nominated themselves, Puneesh had to beg to Hina Khan for immunity.
Puneesh had to actually bargain his way to the safe spot. He promised to never tease or pick up a fight with Hina and apologised for his behaviour in the past. So Hina decided to give him another chance and nominated herself for the week.
Well, it also included Hina shedding tears and asking Puneesh to say sorry to her parents. Their conversation looked quite adorable and sweet to the views, and people really appreciated Hina for her gesture.
But her good image didn't last long when she boasted her deed to other inmates. Hina twisted her words while explaining to others on what happened in the confession room when Bigg Boss asked her and Puneesh to decide and tell who will be nominated this week.
She said Puneesh begged her to save him from the nominations. When Benafsha Soonawalla gave Puneesh the benefit of the doubt saying he must be joking, Hina disagreed. She further said I made him count what all he said to me – "bazzaat, zero, chaar kilo makeup".
"I told him, 'see you said all these things to me and now look where you are. Now, turn to the camera and apologise to my parents'," Hina told this to the housemates.
Why did Hina brag about what happened in the confession room? If you watch the episode, you will know that Hina has twisted her words while explaining what really happened in the room.
It looked like Hina was playing with Puneesh and taking advantage of his desperation for being safe. In the confession room, Hina asked Puneesh to apologise to her parents and she was also seen crying.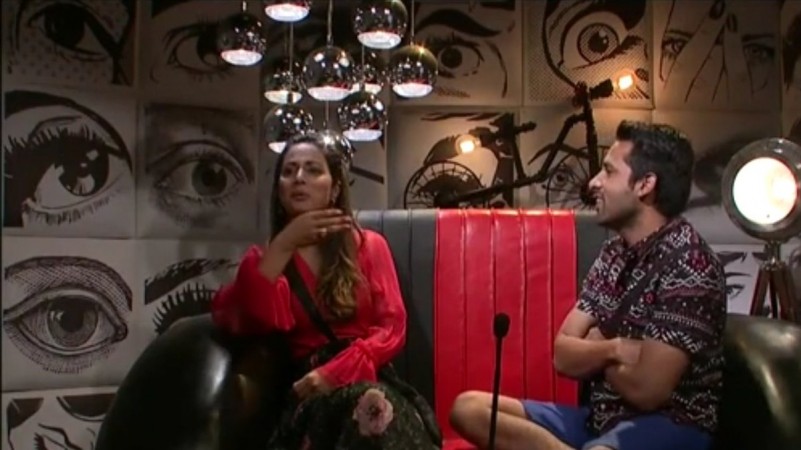 Was it fake? It came out as Hina was extremely proud of what she did and was happy to boast it in front of other contestants. The TV actress proved that she had shed crocodile tears and is truly a big Drama Queen.
What do you think? Share your views in the comment section.