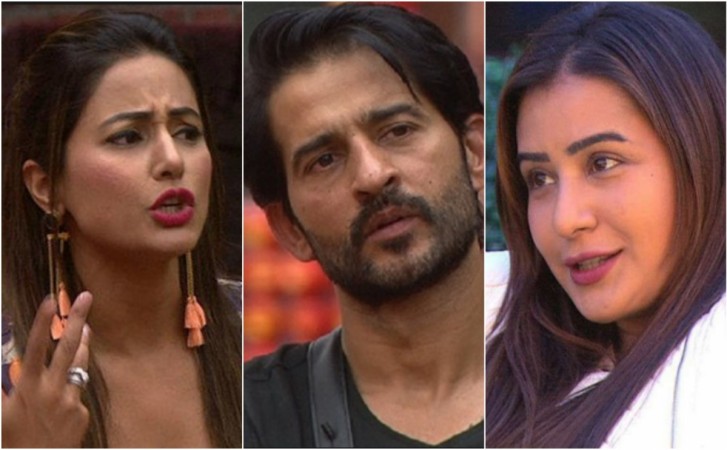 In a shocking turn of events, Hiten Tejwani got evicted on December 17 from Bigg Boss 11 house.
Speaking to International Business Times India, Hiten opened up about what led to this unexpected twist in the game.
Here's what he said:
About eviction...
I am myself shocked. The turning point was made by Shilpa Shinde. In whatever way possible, I tried to save her but this was not expected. I saw a friend in her, maybe it wasn't visible but if I stayed longer – it would have definitely developed.
Do you hold any grudge against Shilpa?
No, no. Not at all. It's a fair point that strong contender should leave the house but then my question is – do you really want to play with weak contestants? Because then anyone would win. There's no fun playing with the weak, isn't it?
Do you blame Vikas Gupta for this as your team was nominated because of him?
(Laughs), it was just coincidence that the series of situations played out like that but the fact remains that for Arshi – her first priority was Vikas and then Hiten. She had made it clear since the beginning. She had to save him which was understood but the only promise that Vikas asked her was to save Puneesh and she followed that.
The whole game turned over on the first day when Luv Tyagi got saved.
So, how is your family reacting?
My family is happy that I am back and they are glad that my sanity is intact. My positive attitude, patience and calmness helped me play through. The game would have become dirtier after this and I feel whatever happens is for good.
Did you make any enemies?
No. I didn't hurt anyone. They all were good to my face.
What is your take on Hina Khan because contestants said that you support her but she actually had nothing good to say about you?
Hina Khan was never a problem for me. She is fake. And I realised this with time. She says something else and does completely opposite. She doesn't practice what she preaches.
You saved Shilpa and not Arshi. Do you think that played out against you?
I did that because I didn't want any fight. I supported Shilpa because Arshi was troubling her and I returned the favour. There was no wrong intention behind this.
Do you think Vikas and Shilpa will fight now since you are out?
Yes, I think so. Because Vikas has already got an indication about the same. He told me that there is something troubling Shilpa after she saw the clip inside. And now Shilpa is responsible for my eviction. I think Vikas will go against Shilpa. Let's see what happens.
Who should be the top three contestants?
Vikas, Shilpa and Arshi.
Why Arshi?
She's playing in a very intelligent way. A person who is nominated only once and has come till the 12th week, she is definitely playing her cards well.
Between you and Arshi, what would you call that bond?
It was complete fun and there's no truth to it. There was a line that was drawn and she respected it. Kudos to her that right from the beginning she was loyal and supported me till the end.
Who do you think is playing the dirtiest game inside the house?
All said and done, I was a threat to them. Everyone will now play to win. Shilpa Shinde can go to any length to win and for that, she can get dirtier. Akash is playing bad. I am sure he's enjoying giving himself the credit that 'I was the last decision maker to evict Hiten' but that fool doesn't know that it was Shilpa.
What is your comment on Vikas-Shilpa/Vikas-Priyank situation? Is it real or fake?
Vikas and Shilpa's equation had got better but it will change now after my exit. But they have a mutual respect for each other. And with Priyank – it is very difficult to understand. They only have misunderstandings and I hope they clear it out. They both are equally responsible for the fights between them.
You were always patient but was there any point where you got disturbed?
Not at all. Only once when they touched my personal belongings. That pissed me off and was the only time I lost my cool. I was not disturbed ever because a lot of things inside the house were fake, unnecessary things just for the sake of it – that never bothered me.
Did you really follow Vikas Gupta?
We know each other even before Bigg Boss. We have worked together and we shared a bed. We had similar takes on various things. We sometimes even had arguments and debates too but we both respect each other and there were times that Vikas listened to me which unfortunately was not seen by some contestants.
On the work front?
I will take it as it comes. I wouldn't mind doing Khatron Ke Khiladi. Soap operas – I am open but I don't want to do what I have already done. Bigg Boss was a different experience which I enjoyed.
Will we see Gauri inside Bigg Boss house?
Gauri would never enter Bigg Boss because she doesn't have that patience because people only target your weakness here. One has to ignore a lot of situations.