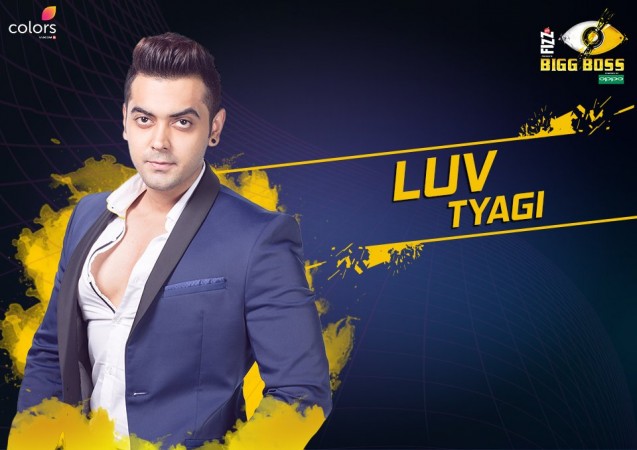 Although Luv Tyagi entered Bigg Boss 11 house as a commoner, he managed to survive the game by pulling public votes till the 14th week. Luv won several hearts, but got evicted in the last live public voting.
In an exclusive interview with International Business Times, India, Luv opened up about what caused his elimination, who is playing the smartest game, and who according to him would win the show.
Also read: Bigg Boss 11 shocker: Arshi Khan's fan tries to attack Shilpa Shinde with bottle
The recently evicted Bigg Boss 11 contestant said that his fights with Hina Khan are one of the reasons for his nomination, and the eventual eviction. He also said that Shilpa Shinde is most likely to become Bigg Boss 11 winner.
Here are the excerpts from the interview:
International Business Times: How do you feel being evicted just a week before finale?
Luv: It's quite disappointing but I am happy as well that I could make it till the 14the week. But it's really disappointing when you go so close to the finale and then get eliminated.
IBT: Do you think the live voting that happened in Mumbai was a drawback for you as you are not from Mumbai?
Luv: Not in that sense, but it was a drawback because I was there with three celebrities. Maybe that made a difference because personally I feel if the contest was among me, Puneesh and Akash, I would have had better chances to survive. But I respect the decision of the janta (people).
IBT: Your friendship with Hina Khan went for a toss during the last few days. So do you think that affected your vote bank?
Luv: No, I don't think so because fights keep happening inside the house. But this was the time when I was competing with Hina. She has a good fan-base, and that perhaps made me lose in the nominations.
IBT: Will you be friends with Hina even outside the house?
Luv: She is a nice person, and we share a good friendship. I don't think the fights and arguments inside Bigg Boss house will affect our friendship.
IBT: Who do you think is playing the smartest right now, and can actually win?
Luv: Personally I feel Shilpa ji will win, but I think Vikas and Puneesh are playing really smart. I can't tell for sure as anything can happen but I feel Shilpa ji will finally win.
IBT: Who do you think does not deserve to be in top six at all, but is now in top 5?
Luv: I think Akash. Everyone deserves and I am not saying he does not deserve, but he is not showing his real personality. I feel whosoever is real in this game goes ahead. I can say luck strikes Akash again.
IBT: How does it feel to witness all the crazy fan-following that you have made now?
Luv: I feel really blessed. Seeing it for the first time in my life, it's really overwhelming, and I don't know how to react. But it actually feels very nice to see so many people supporting me. I wasn't expecting all these, but now I see rallies being carried out, and I am happy.
IBT: Since the time you got out of the house, have you got the opportunity to see anything from inside the show that shocked you?
Luv: People have been telling me a lot of things, but I couldn't see anything right now.
IBT: Anything that you regret in the house?
Luv: I do regret for not being quite active in the game initially as I didn't know what to do. I was really confused as everything was so new for me. I could not handle it at that time. I regret that if I could balance all that in the beginning, then the journey could have been a little different. But seeing all the response from the people, I don't have any regret now.
IBT: What do you have to say about your other friend Priyank Sharma?
Luv: He is like a brother to me, and we share a great bond. We used to hangout a lot inside the house. But considering the nature of the game, arguments are bound to happen at times, but in the real world everything is fine.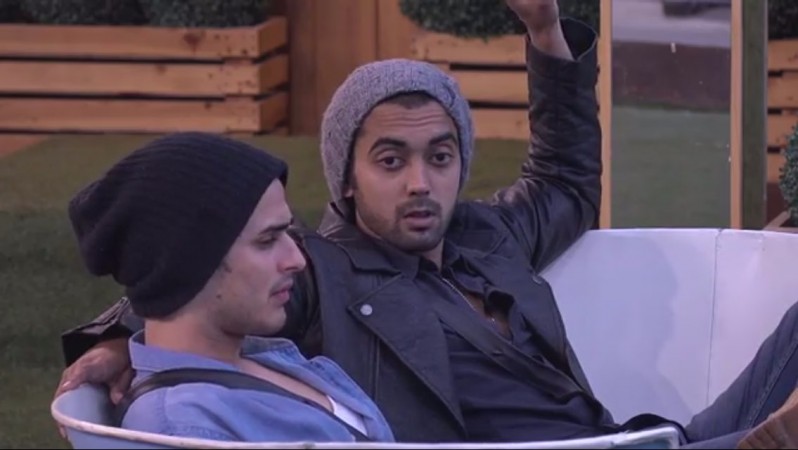 IBT: Benafsha supported you on her Instagram, but Priyank supported Vikas and Hina during the mall activity. Did you get a chance to speak to Priyank after coming out of the house?
Luv: No, I couldn't speak to him as of now. Vikas and Hina are also his friends, and maybe he also had the idea that I might survive the eviction. But what did Benafsha say I want to know exactly.
IBT: She supported you and asked people to vote for you.
Luv: That's so sweet of her. We used to talk about the possibilities of getting evicted early in the show. Maybe she knew it how badly I wanted to stay in the game. I am really thankful to what she did.
IBT: There were reports that you were dating someone outside in Delhi. Is it true?
Luv: I am not dating anyone right now, and I am single. I don't know about any girl right now, but let's see what happens in the future.
IBT: What are your plans after Bigg Boss in regard to your career?
Luv: I don't know exactly. I will choose from whatever opportunities and options come my way. I have always wanted to be an actor. Let's see what happens.
IBT: Any complaints against any contestant in the house?
Luv: No complaints at all. It is the nature of that house that you will fight, quarrel and love too.
IBT: You were seen losing temper a lot of times. Do you lose your cool like that in real life too?
Luv: Yes, sometimes I do lose my temper, and I have to take it out. I know I had lost my cool many times inside the house, because we are humans. Being 24/7 in the same house with the same faces is not easy. But I am glad that I learnt to control that too.
IBT: Hiten Tejwani's eviction was the biggest turning point in the game. Who do you blame for that?
Luv: I will not blame anyone because it was the audience's decision, But then it was being said inside the house that because of Vikas and Shilpa ji, Hiten was out. But I don't think so. I feel it had to happen, and it was nobody's fault.
IBT: Were you shocked when you actually escaped previous eviction, leaving three strong persons behind?
Luv: Of course, I was shocked and surprised. I was like what is this happening? But this time I knew that it was my turn to leave.
IBT: So before leaving the show did you and Hina reconcile?
Luv: Yes, of course. Arguments had happened, but later everything was sorted out.