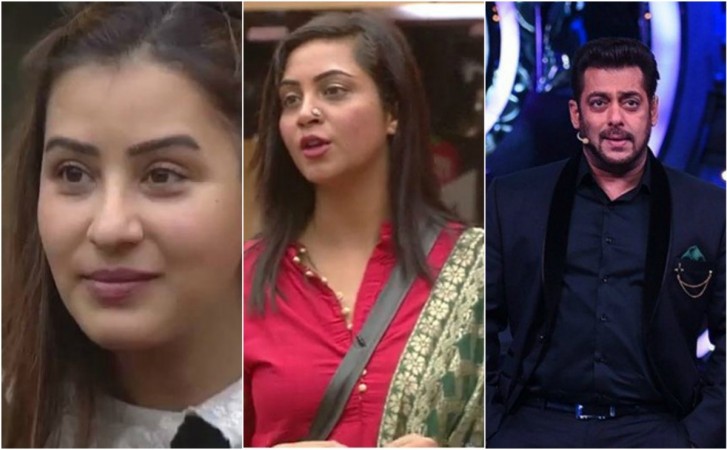 How does it feel getting evicted in the 12th week?
I feel bad, very bad. It was shocking for me. Lot of people cried, I cried too. More than eviction, I felt bad that Vikas Gupta is all alone inside. I was with him from Day 1, even after Hiten left. I have no clue whether Priyank Sharma will support him or not. But I am happy that I got the power to save him and now he has entered semi-finale week, so I am relaxed.
Who's playing dirty inside the house?
Shilpa Shinde and Hina Khan. Both have their own way to play the game. One does all the planning in the kitchen, while the other does it on her bed. One has worked in the industry for over 15 years and the other for 8 years, so they always take that advantage.
Your bond with Shilpa Shinde was beautiful, do you regret anything? Will you be friends when she comes out of the house?
I haven't done anything wrong to her. I don't know what has been shown to the audience because I lived with her for 24*7 and I am sure not everything came out. My calling her 'wahiyat' was shown but her saying 'ghatiya' to me or bitching with anyone in the house was NOT shown. She used to tell me not to talk to Hina and that's what triggered everything because at that time Hina was alone and I spoke to her.
I seriously thought that I will meet her when she comes out (even if she doesn't like) but the second I stepped out of the house and Vikas told Shilpa that I genuinely loved her, the way she responded to that hurt me. My eviction definitely didn't affect her.
So, was the Christmas gift a drama?
Yes. Absolutely. She wanted to give it to Puneesh and Akash but giving me a gift will look good on screen. Mauke pe chauka maara hai unhone.
Who do you blame for Hiten Tejwani's eviction – Vikas or Shilpa?
Shilpa all the way. I knew Vikas would play but not this dirty.
What's your take on Puneesh Sharma and Bandgi Kalra's relation?
I have never given any importance to their relationship in the house. Neither appreciated nor made any derogatory remark. They used to be in bed all day and night – and Shilpa and I only told them once to not do it as they are on national television, but they didn't adhere to it. Salman also told them. It started as a fake relationship but with time, they got involved seriously or this was an excuse to remain in the show. The truth will come out once Puneesh is out of the show. I had asked Puneesh once if he would marry Bandgi? He said: "No No. Girls like her are always around me." So, bahar niklega tab pata chalega.
What's your bond with Akash Dadlani?
Akash has a psychological problem and that's the truth. His day would start with Shilpa and night would end with Arshi Khan. What he did inside the jail was to get safe from the nominations.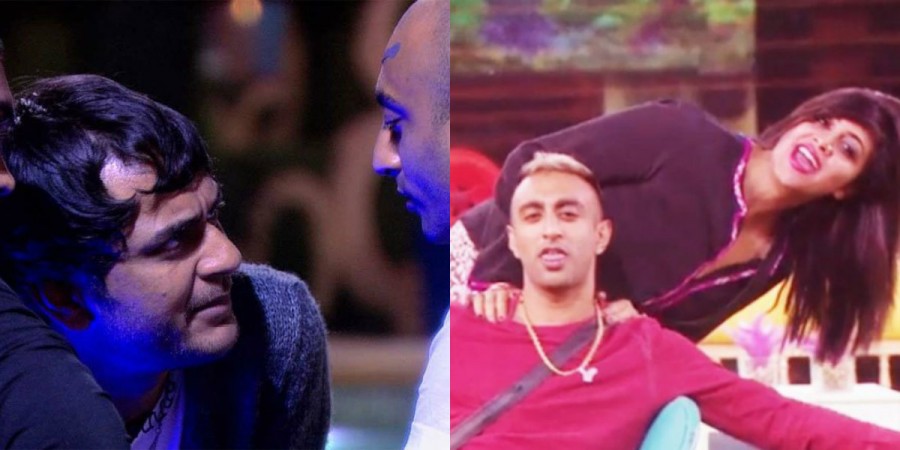 What's your take on Luv Tyagi's game play?
Luv is dumb. He doesn't know things half the time. Hina Khan is his mentor. His only work in the house is to smoke a cigarrate, go to the washroom, roam around in the kitchen and sit with Hina for gossiping.
And what about Priyank Sharma? Have you forgiven him with all your heart?
Yes, I have forgiven him. He had made a mistake but he apologised and he made up for it by talking to me nicely, saving me from the nomination etc.
Will you withdraw the legal case your manager filed against him?
Yes. I have already told him to take it back. Priyank is close to Vikas Gupta and Vikas is close to me. So, agar main bahar hoti, none of this would have happened.
What was your emotional point in the game when you wanted to give up?
Only once – when Hiten Tejwani got out. Hina and Priyank told me that Vikas played dirty game but eventually that got cleared.
What will you miss the most about Bigg Boss?
Kitchen, Bigg Boss ki awaaz, morning tea with Vikas Gupta, my mic and Akhada meri jaan. Above this, Salman Khan.
Who are you most irritated and angry with?
Shilpa Shinde and Akash Dadlani. I never gave Shilpa the tag of a mother, instead she was the first one to say that Arshi, you are my daughter.
You once said that Salman Khan is biased in the show. Do you still stand by that?
Yes. I had said that in front of Salman Khan. In the entire season Salman has only thrashed – Arshi, Hina, Vikas, Akash, Priyank. But for 5 weeks what Shilpa did against Vikas was never spoken about. Only once Salman told her to not do anything and that's it. Post that, whosoever Shilpa fought with, Salman only took her side and this somehow gave a boost to her confidence.
Are you feeling bad that 'Awam' didn't support you?
Mujhe... Main really to nai kehna chahungi but mujhe kahi na kahi jhol lagta hai that votings mein mamla bigda hai. Maybe the makers don't want that I should be in the show. Right now I am shooting with Entertainment Ki Raat and people are telling me that I am the second most searched celebrity after Sunny Leone. So, I feel channel will support their own people who have worked for 15 or 8 years in the industry (talking about Shilpa Shinde and Hina Khan).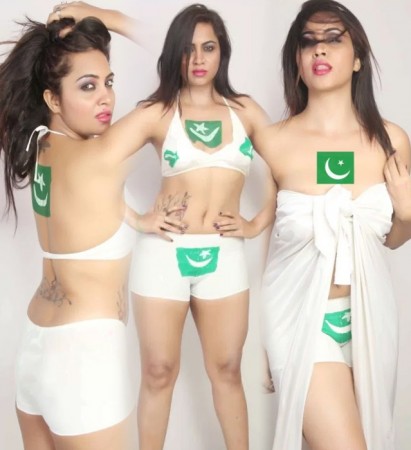 How will you deal with the ongoing legal cases against you?
The India-Pakistan flag case or even Pune-Goa case are all old and have resurfaced now. When one enters a big show, past is always dug up. Unnecessary controversies are created and will be handled too.
What about Gehna Vashisht and other people talking about you? Do you know them?
She is one big liar. I don't know that lady and have never met her in my entire life. And the kind of statements she has made are surprise to me as well. She has created my 50-year-old husband too out of nowhere. When someone's becoming popular, kisi na kisi ko behti ganga mein haath daalna hota hai to become famous. She has done a publicity stunt.
What's the mystery about your age? Your parents gave a quote to a Hindi media organisation...
I just spoke to my mother a while back. She told me that Dainik Bhaskar came over for an interview, they refused to give. Dainik Bhaskar has always wrote bad about me in Bhopal and they did the same this time. My mother told me that she has not given any such quote to them. I am 27 in reality.
What will be your next step in career?
I had always wanted to work in South Indian cinema. Also, I have a contract with Colors for three years. Will be focusing on these things as of now.
Your Instagram profile is very bold. Do you want to continue that image or will you change?
My image has completely changed for sure. What I was earlier 'alag andaaz wali' which I agree I am still somewhere but will not be cautious about every step, because I have reached a stage where I want to build my career and not ruin it.