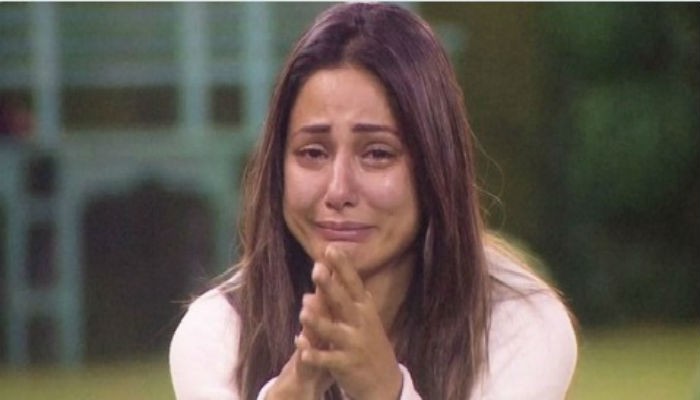 After Benafsha Soonawalla, it's time for the next contestant to be evicted from the Bigg Boss 11 house.
Although the official announcement about the eliminated contestant of Week 8 will be made by host Salman Khan on the night of Sunday (November 26), viewers have revealed the name of the participant they want to see out of the Bigg Boss 11 house this week.
Exposed: Top 5 lies by Hina Khan in Bigg Boss 11 house [VIDEOS]
Four contestants — Hina Khan, Sapna Choudhary, Shilpa Shinde and Priyank Sharma — have been nominated for eviction in Week 8. And as per viewers' choice, Hina should be eliminated from the show.
International Business Times, India, conducted a poll asking viewers to vote for the contestant who should be eliminated from the show.
In the end, 56.52 percent people voted to say they want Hina out of the house.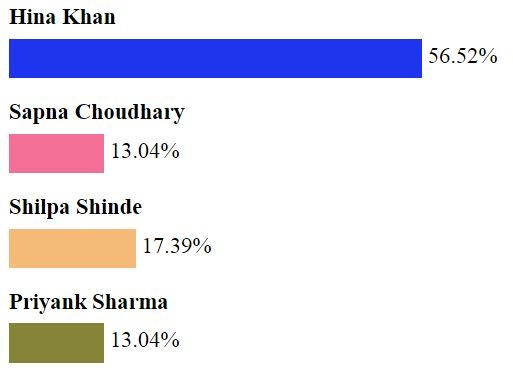 Sapna and Priyank got the least number of votes with 13.04 percent each. Shilpa received 17.39 percent of the votes.
Going by the poll, it seems viewers have been liking Shilpa's stint inside the house ever since she ended her fight with Vikas Gupta.
She has also been called a righteous player among the contestants.
On the other hand, Hina has been garnering a lot of flak for her manipulative and dominating behaviour towards the housemates.
Meanwhile, Bigg Boss 11 has witnessed a massive growth in TV viewership numbers as compared to its previous impressions.
The show managed to rank eighth in the most-watched TV shows in Week 46 (November 11-17) of 2017.