Bandgi Kalra entered Bigg Boss 11 house as a commoner but soon became a hot topic of discussion both inside and outside the house for her growing closeness with Puneesh Sharma.
While it seemed fake initially, of late, Puneesh and Bandgi's romance has gone from cute to dirty and wild. Recently, Puneesh was also heard telling Bandgi to remove her clothes while under the sheet despite Salman Khan's warning them to not get cosy on national television and cause an embarrassment to their parents.
Bigg Boss 11: Is Vikas Gupta and Shilpa Shinde's growing friendship fake? Viewers react
While viewers find their act desperate and vulgar, the latest buzz is that Bandgi was once offered a condom ad but the aspiring actress refused it as she didn't want her parents to feel upset or offended.
Surprised! So, are we. It seems she has completely forgotten to follow that rule inside the house.
"Bandgi was offered a condom ad a year and a half before but she refused it saying that she did not want to do anything that would upset or offend her parents. Now, she clearly seems to have forgotten that inside the house. Funnily, every time Puneesh and Bandgi are together, the ticker of the condom ad comes. The channel and brand are surely cashing in on what they are doing inside the house. And she is not even aware of it. Karma surely has a way of retribution", a source was quoted as saying to Bollywood Life.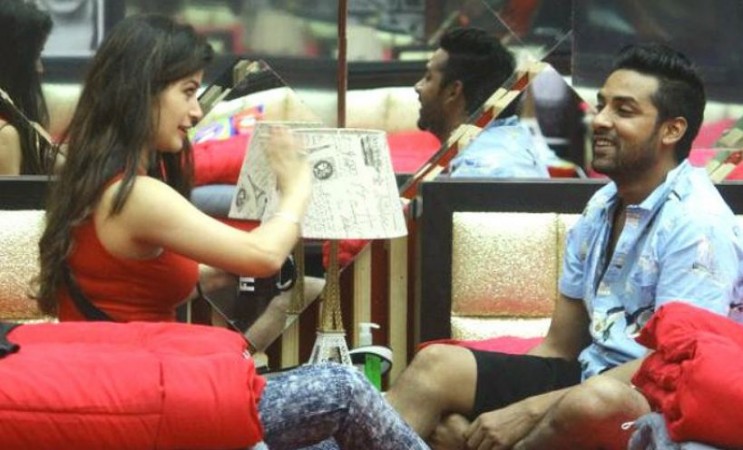 If Puneesh and Bandgi's PDA was not enough, in the latest episode of Bigg Boss 11, the two went little too far in expressing their love for each other and almost locked themselves up in the bathroom. Later, at night when the lights went off, the two shared an intimate conversation when they were sleeping next to each other.
While Puneesh said that his family would beat him up, Bandgi said that her family wouldn't accept her anymore.