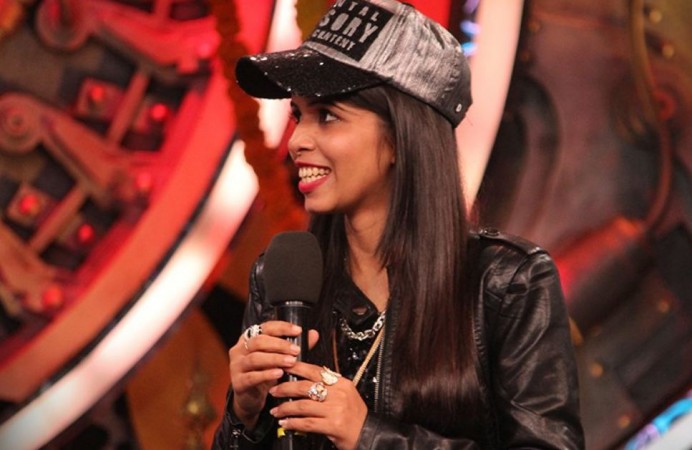 Bigg Boss 11 welcomed Dhinchak Pooja as the wild card entry last month. The makers expected the rapper would attract viewers' attention to the show, but she didn't appear to be as Dhinchak as she appears on her YouTube videos.
In the recent episodes, Arshi Khan was seen pulling the leg of Pooja about her crush on Luv Tyagi.
In fact, the Day 29 episode showed the contestants teasing Luv and Pooja. In fact, they put haldi (turmeric) paste on their faces.
Meanwhile, two videos of Pooja talking about her love life are doing the rounds on social media. According to those clips, the Dhinchak girl is in love with someone else, not Luv Tyagi. Does she have a boyfriend?
Pooja and Sabyasachi Satapathy were having a conversationwhen she confessed that there's a boy in Chicago she likes.
The Chicago boy got in touch with Pooja for some music video and she demanded a huge amount, and thus the project didn't work out.
But Pooja and the guy started talking, and she apparently has a major crush on him. Pooja said she started talking to him just 15-20 days before she came to the Bigg Boss house.
While talking about what kind of guy she wants as a life partner, Pooja said religion is not a problem for her, but the guy should be a strict vegetarian. She won't allow her partner to touch meat, as she is a vegetarian.
Sabyasachi then told her if this Chicago guy turns out to be a Jain, things are pretty much sorted. But then Pooja said it's not that easy as the guy should also have feelings for her.
Watch the videos here: