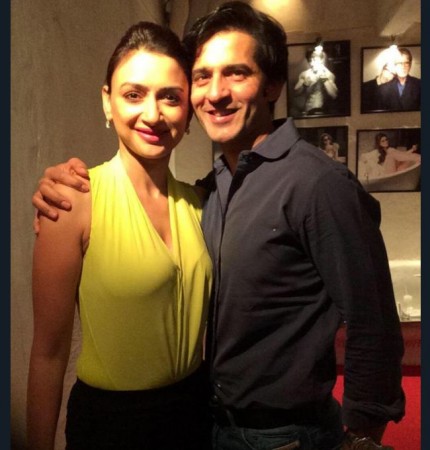 Even as almost every television celebrity is against Bigg Boss 11 contestant Hina Khan, there are a few who feel the former Yeh Rishta Kya Kehlata Hai actress is not at fault – whether being manipulative, dominating or cruel against the housemates or making demeaning statements on TV actresses.
One such celebrity is Gauri Pradhan. Yes! Hiten Tejwani's wife feels for Hina.
Bigg Boss 11 family task: Shilpa's mother's strong words to inmates; Puneesh's emotional meet with father [VIDEOS]
It should be noted that in the latest episode, Hina lashed out at Hiten saying that he should be a leader, not a follower. It all started when Arshi Khan pressurised Vikas Gupta to make her the captain during the captaincy task. After which Vikas and Hiten had a conversation and the latter helped Arshi become the captain. This resulted in Hina getting infuriated and blasting Hiten for helping Vikas.
Now, Gauri, who had sent a message for Hiten during Diwali that one should be a leader and not a follower, defended Hina by saying that one's behaviour tends to change inside the house and Hina too may have offended fans due to her frustration.
"I always Hiten to be a leader in life. It was not related to Bigg Boss 11 in particular. As far as Hina Khan is concerned, I do not know her as a person. I feel one should not comment on her seeing her behaviour inside the house. You get frustrated inside. Of course, you should know how to control yourself as it is national television. I guess some people cannot control their anger. Hina would not behave like that in other circumstances," Gauri told Bollywood Life.
She also spoke about fans accusing Hiten for being too diplomatic inside the house. "He is exactly like this at home. I don't want to change it at any cost. Moreover, he is a mature man and has been in the industry for years. He has a game plan," she said.
Meanwhile, in the upcoming episode, all the family members of the contestants will walk in to the house to meet and greet them. Gauri too is likely to enter the house to boost Hiten's confidence.