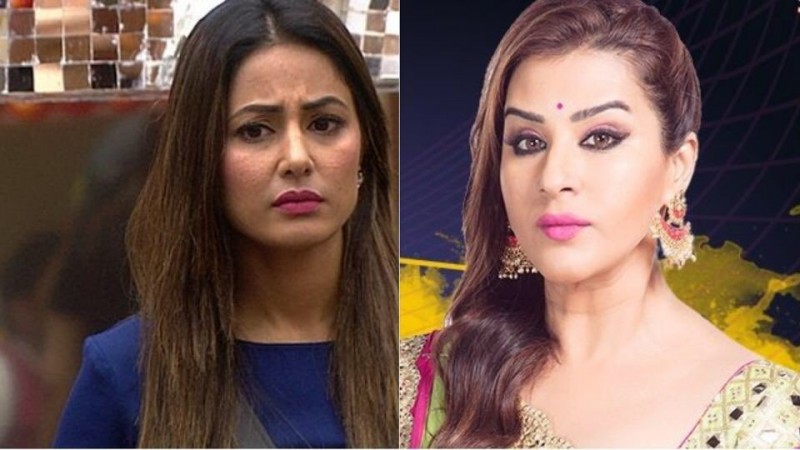 Bigg Boss 11 day 29 began with contestants pulling Luv Tyagi and Dhinchak Pooja's leg. Everyone took hold of the two and put haldi on their faces. They were teasing Luv saying that Pooja is in love with him.
Later, Bigg Boss assigned luxury budget task to the housemates. Vikas Gupta was called in the confession room and Bigg Boss told him that if he wins the luxury budget task, then he might be considered for captaincy once again.
The task was called Bigg Boss cushion factory, in which Vikas and Shilpa Shinde were divided into two teams. They were given a tijori, in which fake money (which equals to points) were kept and divided equally.
Vikas and Shilpa had to make their team, but the twist was the team members would go to that leader who will give them good money. So, basically all the contestants, including the team leaders, had to earn the maximum money/points to be a contender for captaincy.
On the other hand, if one of the team leaders win, then he/she will compete for captaincy and will also win the luxury budget.
As the game started, Shilpa's team was seen cheating since the beginning and the master mind was Hina Khan. Yes, she is showing her true colours day by day.
Hina manipulated Shilpa to steal from Vikas' tijori and she herself kept a huge amount hidden in sanitary napkins' packet.
Shilpa stole all the money from Vikas's tijori, while the producer rejected Shilpa's orders as a revenge. Thus, the first attempt went unsuccessful.
In fact, the second round didn't go well. Vikas then used his strategy by sending Priyank and Pooja to Shilpa's team. He asked them to work with her and get the money to him.
However, the contestants were seen being greedy and it resulted to a fight between Vikas and Priyank.
While Shilpa was wondering where all her money disappeared, Hina confessed to Priyank, Sapna and Luv that she has it. Now, Hina and the other two planned to give all the money to Priyank to make him the captain.
Bigg Boss 11 day 29 ended with Bandgi Kalra manipulating Puneesh. She told him that Akash Dadlani is not his friend and he is playing his game in the house.
Will there be a tiff between two friends -- Akash and Puneesh? Will Vikas be able to fight for captaincy or Priyank will become the captain? You will find out in the next episode.