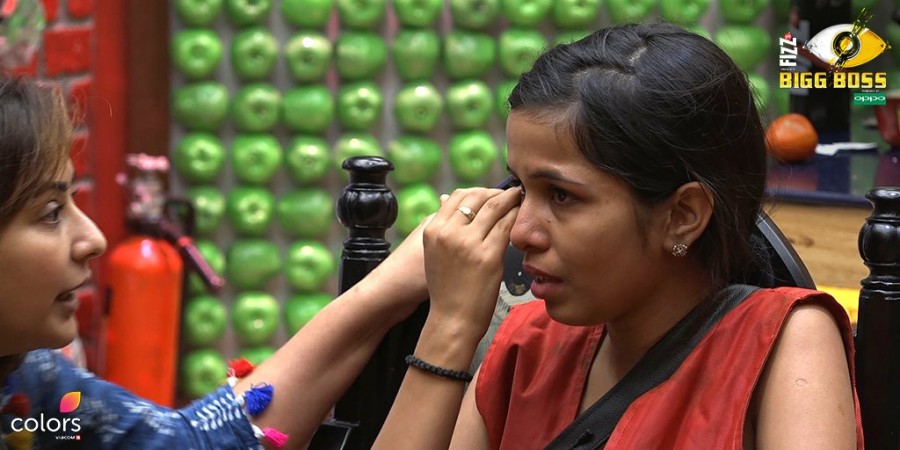 Bigg Boss 11 day 24 witnessed Dhinchak Pooja in tears. The new entrant in the house became victim of other contestants' politics. Even Hina Khan broke down at the end of the episode.
While all the contestants became tired due to the latest luxury budget task for which they had to spend the night outside house, Vikas Gupta, Arshi Khan and some others instigated Pooja to go against her team members.
They instigated her to go inside the house, and lose the game. Pooja eventually got convinced and went against her team members. Hina Khan criticised her for this act, following which Pooja broke down. Shilpa Shinde then came forward to console the young contestant.
Later on Hina too could not hold her emotions and started crying. Series of allegations and criticims from fellow contestants took a toll on the lady. Hina succumbed to the strong words and broke down.
How the luxury task unfolded
As the game continued, captain Luv Tyagi sent Akash and Shilpa inside the "gufa" for violating the game rules. Bigg Boss then sent pizzas inside the house to tempt other contestants to quit the game and go inside house. That is when Dhinchak left the game, saying that she was feeling dizzy.
Eventually the blue team won the task as more number of members from this team remained in the game. While Pooja unknowingly started to fall prey to contestants' politics, Hina was seen crying profusely due to the curse words she was uttered during the task.