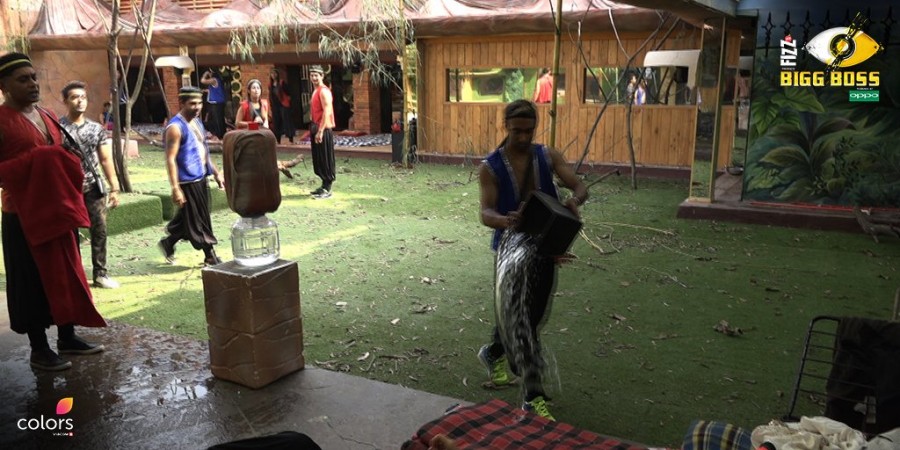 Bigg Boss 11 day 23 is all about the luxury budget task titled "Khul ja sim sim". Under the captaincy of Luv Tyagi, two teams were made to participate in the task.
The task involved contestants to throw mud on each other's team members, and forcing them to quit the task.
In the task, the garden area was converted into a jungle. Although the task started on a peaceful note, eventually the contestants turned full junglee.
Akash Dadlani is the first one to get nasty as he started pouring bucket full of water on his opponent team members.
Also, he poured water on their clothes ad bedding. One interesting aspect is there is always a fight between Akash and Hina Khan.
Shilpa Shinde hit Arshi Khan with a bucket after the latter allegedly hit her. The game witnessed many contestants getting physical with each other.
Bandagi Kelra and Hina got into a violent verbal spat, after the two allegedly used curse words against each other. Bandagi got very angry after Hina allegedly said something about the former's father.
Hina eventually broke down, and was seen in tears. Bigg Boss gave Mehjabin Siddiqui a chance to receive her Diwali gift sent by her family. But the twist is she can collect it only after if any of the contestant agreed to quit the task. However, Mehjabin stood by her team and did not collect the gift.