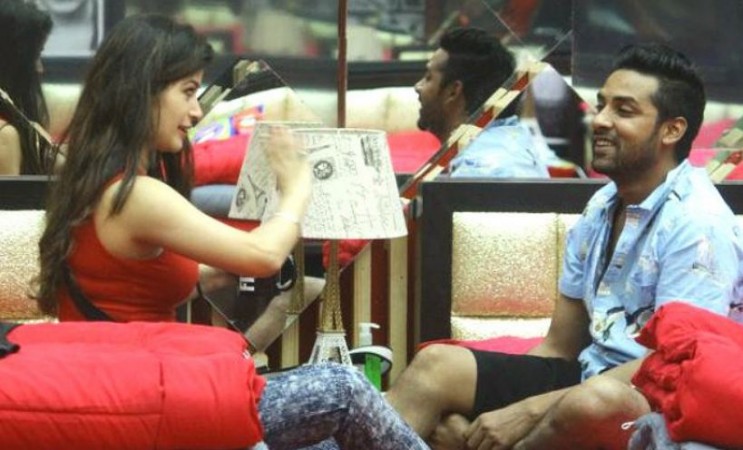 Since Bigg Boss 11 has been all about fights and chaos, the October 19 episode saw the housemates in a festive mood and celebrating Diwali together.
If you missed the episode, we bring to you the highlights of Day 18.
Housemates' behaviour to affect luxury budget task:
Bigg Boss told the housemates that Vikas Gupta, Arshi Khan and Jyoti Singh's behaviour will affect the housemates on the luxury budget task. Arshi was seen crying as everyone started blaming her.
Bigg Boss 11 wild card contestant: Dhinchak Pooja hopes show will open door into Bollywood
Arshi spits on Hina:
A massive fight between Arshi and Hina took place and the former stooped to another level and spit on the TV actress. Hina, for obvious reason, lost cool over herself but was pacified by other housemates.
Puneesh Sharma requested Bigg Boss to free the jailed contestants and Bigg Boss agreed. However, Vikas was upset with his strained relationship with the housemates and was not willing to leave the jail until Bigg Boss asked him to.
Diwali celebrations:
Bigg Boss gave everyone a picture of their family and a gift box. However, to unlock the gift box, the contestants have to guess the message by their family. Except for Mehjabi Siddiqui and Sabyasachi Satpathy, who guessed it wrong, others received their Diwali gifts.
Hina got emotional after receiving a mug and soft toy from her "special friend" or alleged boyfriend Rocky Jaiswal.
Puneesh confesses his love for Bandgi:
Puneesh Sharma confessed his love for Bandgi Kalra, who in turn told him that she was scared of her boyfriend. Puneesh calmed her down by saying he would handle everything.