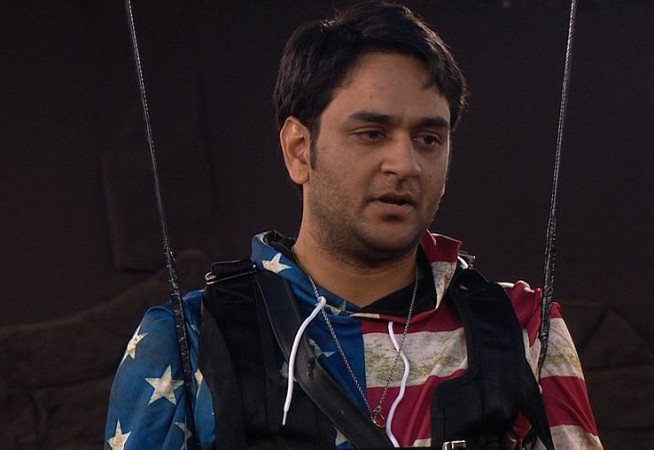 Day 11of Bigg Boss 11 started with housemates waking up to the t song Bang Bang. The episode saw the inmates competing for the captaincy task.
Hina and Shilpa Shinde fight:
Hiten Tejwani complained to the housemates about the disorganised kitchen and the duties. This sparked off a war of words between Hina and Shilpa over wastage of food.
Bigg Boss 11: After filing FIR, Zubair Khan demands public apology from Salman Khan
Captaincy task and arguments:
Bigg Boss asked the housemates to mutually nominate two members from the red team (winner of luxury budget task) as contenders for the captaincy task.
Majority of the housemates chose Hina and Puneesh Sharma as competitors for the captaincy task. However, a misunderstanding cropped up and Hina and Vikas Gupta got into another round of argument. Hina broke down into tears after Vikas called her a hypocrite.
Arshi Khan announced that she was not happy with other housemates' decision to nominate Hina and Puneesh for captaincy and that she wanted to nominate herself.
This made Bigg Boss give the padosis an advantage to change one contender from the captaincy task. The padosis then replaced Hina with Vikas.
For the captaincy task, Vikas and Puneesh were hung from a harness. As per the rule of the task, housemates had to sacrifice their personal stuffs to support their favourite contender. Vikas emerged as the winner in the captaincy task and became the first captain of the house.
Captain Vikas asked Hina to talk to him as he wanted to assign work to her. But it seemed Hina and most of the housemates were not happy with Vikas' captaincy. Hina vowed to not listen to the captain rather face consequences.