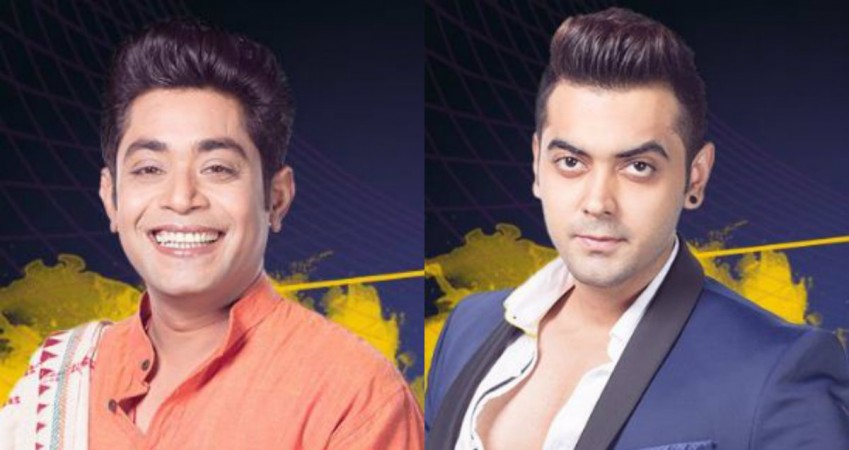 The contestants of Bigg Boss 11 had recently welcomed the four padosis in the house. Luv Tyagi, Lucinda Nicholas, Mehjabi Siddiqui and Sabyasachi Satapathy had entered the Bigg Boss house.
The contestants were more than enough to create buzz and controversies, and now, there are four more people to add fuel to the fire.
As reported earlier, the TV star of Odisha local channel and a fashion designer, Sabyasachi, is bisexual. Thus, there have been buzz inside the house about his relationship with Luv Tyagi.
In fact, the rumours went quite far when the housemates started talking about a hot kiss between the two in the smoking room. Business of Cinema reported that Sabyasachi and Luv were in the smoking area and were having a casual conversation.
But, other contestants assumed something is brewing between the two and in fact, claimed that they kissed, BOC reported. This rumours somehow reached Luv's ears and he got into a heated argument with the housemates.
This incident has been reported by BOC, but you can watch it in the upcoming episode, if the makers don't edit it.
The upcoming episode will have another interesting moment involving two enemies – Vikas Gupta and Shilpa Shinde. Well, Vikas is now the captain of the house and had a tiff with Hina Khan in the previous episode.
On the other hand, Shilpa too had a spat with friend Arshi Khan. Thus, Shilpa and Vikas, who were seen fighting all the time, will be seen talking to each other in a normal manner. There will be no abuses or shouting between them.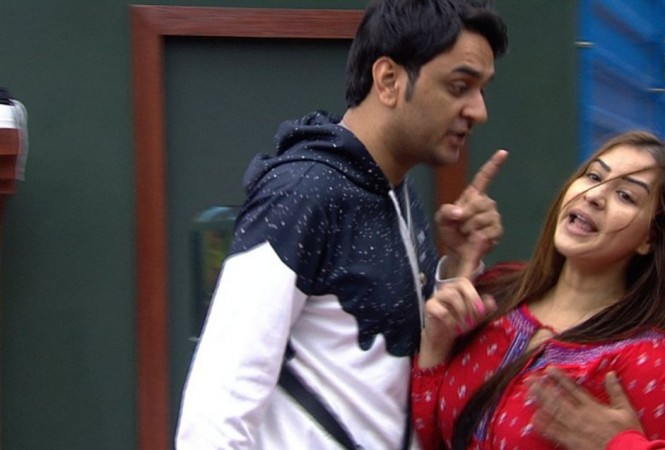 It looks like Bigg Boss 11 is coming up with interesting episodes and soon, the TRP ratings will go higher. Meanwhile, it is a bit below Amitabh Bachchan's Kaun Banega Crorepati.