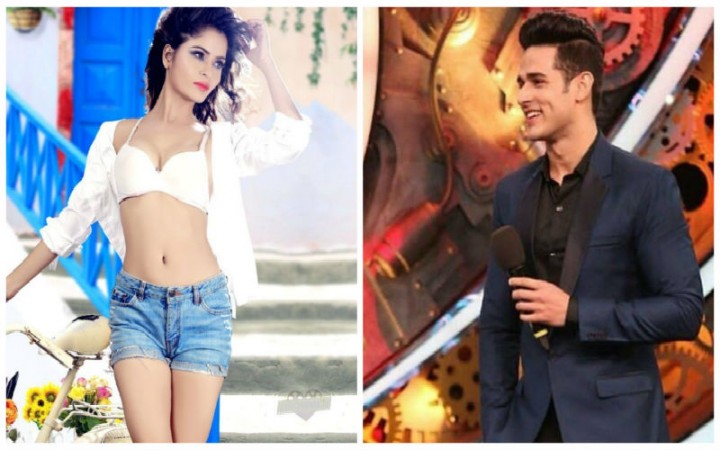 Actress Gehana Vasisth has yet again made a shocking statement on Bigg Boss 11 contestant Priyank Sharma. She claimed Priyank engaged to a girl from the US.
Gehana has been making some very scandalous comments against many of the Bigg Boss 11 contestants. Although Priyank has a girlfriend named Divya Agarwal, Gehana claimed the handsome hunk is already engaged to a girl in the US.
She even said the girl from the US is a millionaire's daughters and Priyank is a person who would do anything for money.
In a tweet from her media handle, Gehana said: "Hello @BiggBoss do u know @ipriyanksharmaa is engaged to a girl from US @DivyaAgarwal aue public ko c banaya [sic]".
Gehana's tweet claims Priyank is already engaged to a girl in the US, and has been fooling his girlfriend Divya and the public in general.
Hina Khan and Hiten Tejwani were seen in one of the recent episodes of Bigg Boss 11 teasing Priyank with the name of his ex-girlfriend Nikita Nagpal, who is currently in the US.
This had made fans believe Priyank is still dating Nikita, and that had left Divya really shocked. So, is it Nikita that Priyank is already engaged to, according to Gehana?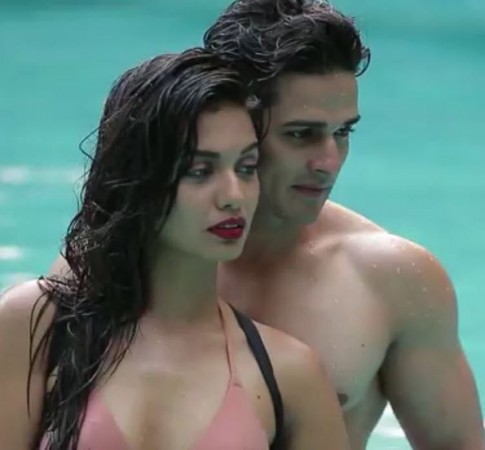 Talking to International Business Times, India, Divya had raised questions on Priyank's loyalty. "I am feeling completely stupid right now. I was till now believing what Priyank told me when we were alone. I was supporting him at every stage," she had said.
"I never believed the rumours of Vikas and his relationship. I never believed the rumours of his ex-girlfriend still dating him, because he never told me anything. But after watching Bigg Boss and listening to Hina's statement, I feel I am making a fool out of myself. I have a hundred questions when Priyank comes out. I don't know what changed. I have seen him in Splitsvilla, outside Splitsvilla but it seems that he can only make promises in private. I need answers," Divya had explained.
Earlier, Gehana had called Priyank a "dog" and "a**-licker" who would sleep with anyone for work. She had even alleged that Priyank had slept with co-contestant Vikas Gupta.