Bigg Boss 11 contestant Priyank Sharma has kicked up quite a storm inside the house after his re-entry.
Now, South Indian actress Gehana Vasisth has made some scandalous comments on the popular contestant.
Gehana has been making some serious allegations against the makers of Bigg Boss 11 and also its contestants. After attacking Arshi Khan, Gehana has now slammed Priyank, calling him a "dog" and an "a** licker".
"Priyank Sharma is a dog. He is an a**-licker who can even sleep around for work. He is totally shameless, spineless and moral-less. He is a blot on humanity," Gehana told Asia TV.
Gehana's outburst against Priyank was apparently triggered after he got personal with Arshi Khan on the show. In one of the recent episodes of Bigg Boss 11, Arshi had a big fight with Sapna Chaudhary, following which Priyank suggested that the latter just say "Pune-Goa" to further insult Arshi.
For the uninformed, Priyank tried to make Arshi's scandalous past public with the "Pune-Goa" jibe. Arshi was accused of prostitution by the Pune Police last year.
She was reportedly sent to a rescue home, and two of her alleged agents were jailed by the Pune Police. She had later allegedly fled from the rescue home.
However, Arshi's publicist had denied the allegations and claimed the police tried to frame her in a case, and had even asked for sexual favours from her.
Arshi had apparently had a similar encounter with the police in Goa as well, where she was accused of running a prostitution ring in a five-star hotel.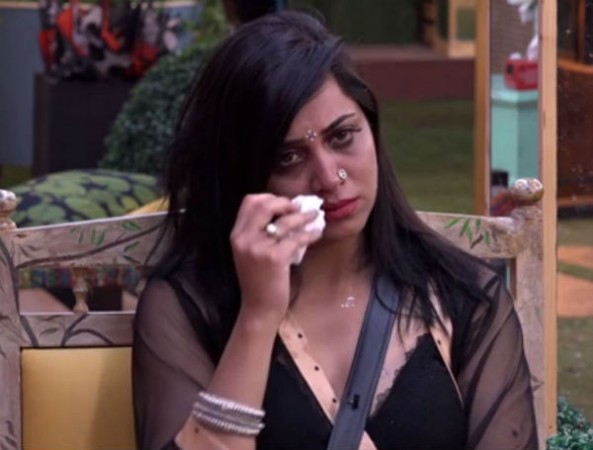 With jokes being made on such scandalous issues, Arshi was seen in tears on the show.
Meanwhile, Arshi's publicist has filed an FIR against Priyank, Sapna and the makers of Bigg Boss 11 for the jibe.
"Filing FIR/criminal complaint against Bigg Boss 11 contestants Priyank Sharma, Sapna Choudhary, Colors, Endemol, today under various IPC provisions concerning the dignity of a woman in legally privileged and protected areas. Colors and Endemol are accused/guilty of permitting telecast of legally privileged/protecte and subjudice court matters including the right to prevent or avoid self-incrimination by accused or victim woman and using it for TRP and financial gain [sic]," Arshi's publicist was quoted on Saturday as saying in a statement.