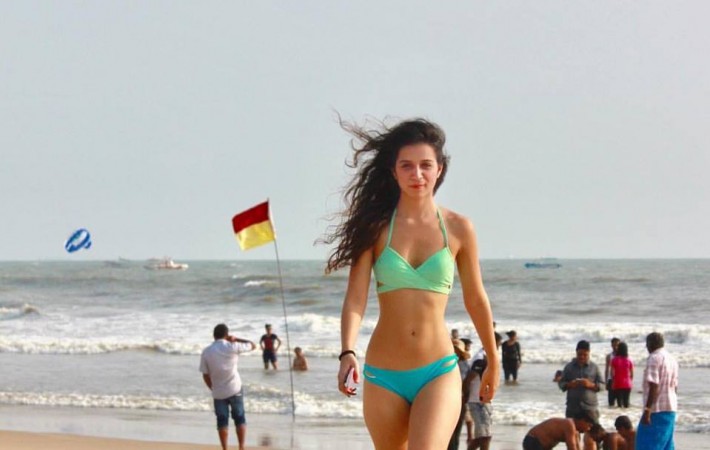 Bigg Boss 11 contestant Benafsha Soonawalla unleashed her fiery avatar last week and fans love it. As the search for Ben has increased online, a video of the 21-year-old has also gone viral.
The video, from 2014, shows her sexy moves. She had participated in the cultural festival of BITS Pilani, Goa campus, called Waves, and won Miss Waves after her hot performance.
She had put the stage on fire with a fusion song, which included peppy tracks like Aa Re Pritam Pyaare, 1 2 3 4 Get On The Dance Floor and My Name is Lakhan.
Her energetic performance will clear the doubts of her sudden hyper behaviour in Bigg Boss 11 house. This means the diva was keeping quiet for a while, but she is not like this in real life.
Well, Sapna Chaudhary has a competition in the house, isn't it? Benafsha should perform something like this in Bigg Boss 11 as well. It will be extremely entertaining.
Meanwhile, she is safe this week as well. However, Salman Khan slammed her for her behaviour last week, but fans saved the diva in the house.
Benafsha is currently seen getting closer to Priyank Sharma in the house. They both are already friends, but the friendship is taking a new turn.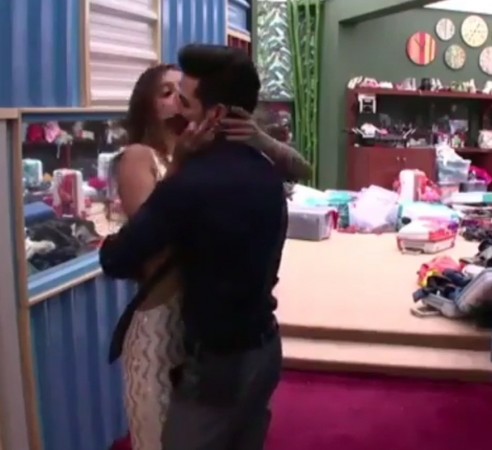 Interestingly, Ben has a boyfriend, Varun Sood, outside the house. When International Business Times, India, asked Varun about Benafsha's closeness with Priyank, he took it lightly.
He said: "I trust her on a different level altogether. I am pretty sure there's something more this which hasn't been shown. And when she's out, I'll ask her. I am a guy who doesn't jump to the conclusion. I am a sorted guy in the head and I shall wait 60 more days she'll come with the trophy, then I'll ask her. That's not an issue."