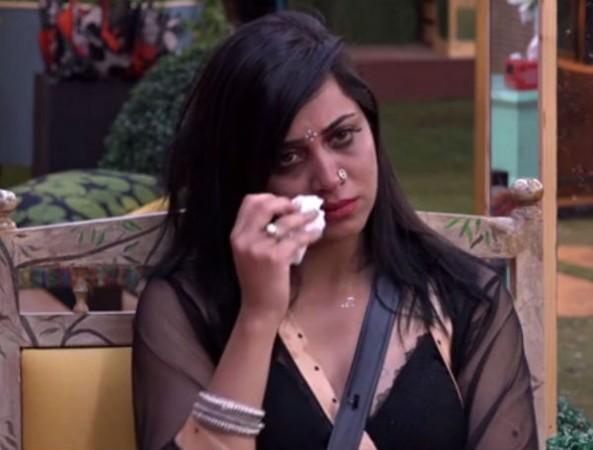 Bigg Boss gossip is always interesting but it definitely affects the families and loved ones of the contestants outside the house. Arshi Khan's parents have faced it too when she said that her grandfather was characterless and had some 17 to 18 wives.
Talking to Dainik Bhaskar, Arshi's father Mohammad Arman Khan said: "My father died in 1945. At that time I was four years old. I know very little about my father, then how did Arshi know whether my father had 18 marriages and how his character was. We never told Arshi about her grandfather. My father was a jailer in Bhopal Central Jail during British rule and he had two marriages."
According to Ardhi's mother Nadra Sultan, it is not right to speak about the family in a bad way. In a report by Aaj Tak, Arshi's mother said she is close to 31 years and not 27. Her mom revealed that Arshi got herself enrolled in Bhopal's Mayo Medical College where her year of birth is mentioned 29 July 1986. They also said they were not from Afghanistan but belong to Jahangirabad in Bhopal.
Well, we now wonder why did Arshi lie on camera.
Bigg Boss fights are getting uglier by the day. With the latest episode showing Priyank Sharma attacking Arshi Khan and slut-shaming her, Gauahar Khan took to Twitter to voice her opinion.
She wrote: "The voice of biggboss when the episode goes in for break is enough to give a clear pic...ilzaam lagaane waalon ko diya arshi ne mooh Tod jawaab (sic)."
ALSO READ: Bigg Boss 11: Gauahar Khan is on Arshi Khan's side, takes a dig at Hina Khan and Priyank Sharma once again
According to the latest promo, Hina Khan accuses Arshi of flirting with the men in the house. And Priyank comes up on the stands and accuse Arshi of being provocative and cheap. He even said that Arshi told her that she will tear her clothes in the house.
This irked Arshi who lost her cool and said: "Arshi Khan will tear her clothes, nobody's father bought them for her." A huge fight begins between Arshi and Priyank, and the latter is seen shamelessly laughing at it. Who's the catalyst you ask? Well, Hina Khan.