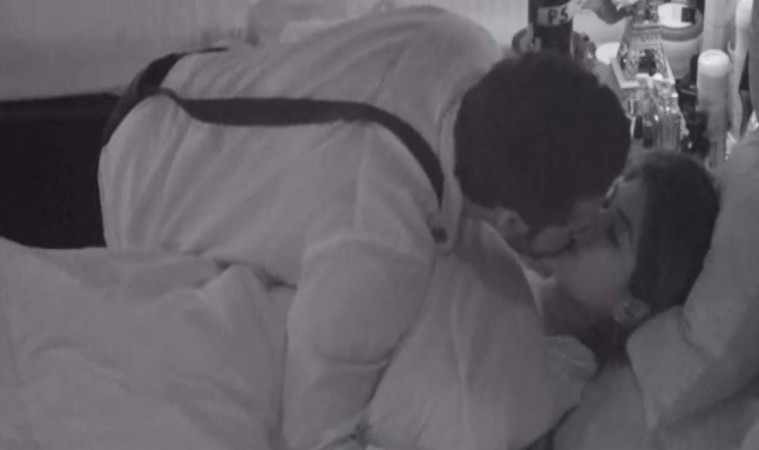 Bandgi Kalra and Puneesh Sharma's intimate moments in the Bigg Boss 11 house has disgusted many viewers including the former's ex-boyfriend Dennis Nagpal who never expected her to make out with somebody on national television. From kissing each other to sneaking into the bathroom
and sharing the same bed to discussing about undressing themselves, Puneesh and Bandgi have crossed all the limits with their stint inside the house.
"Bandagi and Puneesh really don't seem to care for anyone inside the house," a source was quoted as saying by BollywoodLife.
"It seems the two have been sleeping together every night and that is not all. They also indulge in lovemaking sessions on regular basis. Obviously, the channel cannot air such risque stuff," the source added.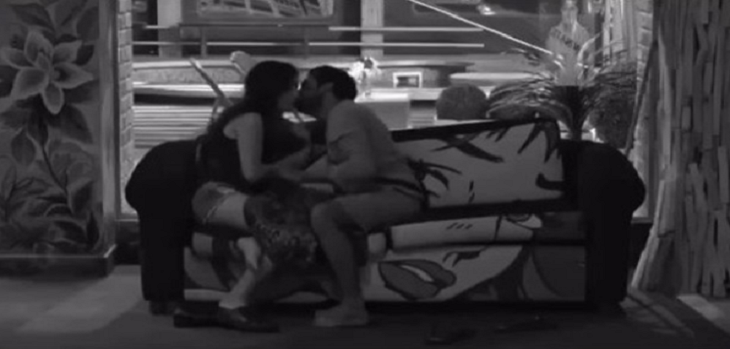 "Earlier, the show would end with their cosy moments by the bed. But then it was just about kissing! If the channel wants to telecast what is happening right now, they will need to change the timing of the show even further. Moreover, the Information and Broadcasting Ministry might not allow it," the source revealed further.
Earlier, viewers had observed that a condom ad featuring Bipasha Basu and Karan Singh Grover used to pop up at the bottom of the screen every time Puneesh and Bandgi get cosy on the show. Reportedly, the makers of the show have removed these ads which will no longer air in the
upcoming episodes. And Puneesh and Bandgi's lovemaking sessions are claimed to be the reason behind the ads removal.
"Because the channel is unable to show such scenes, the condom ticker ad, which we used to see before is missing. The show can play the ad only when the two are in bed. This is what led to the rumours that Salman Khan had asked for the ad to be banned from the show," the source said.
Though Salman Khan has warned both Bandgi and Puneesh for their intimate acts inside the house, it seems like the two don't give two hoots about it.
"In previous seasons, we had heard rumours of Tanishaa and Armaan Kohli kissing inside the house but that was nowhere close to what Puneesh and Bandagi are doing on Salman Khan's show. The superstar host has warned them once but they really don't care," the source concluded.
In an unseen video of Bigg Boss 11, Bandgi is seen telling Puneesh to end their relationship since their affair has been troubling everyone inside the house.