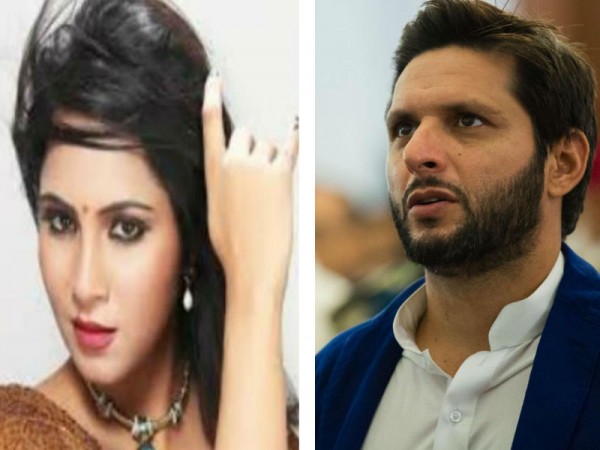 Bigg Boss 11 has become quite entertaining nowadays. In Sunday's episode, the contestants were asked to reveal one secret of their life, which they have not told to anyone.
While the housemates were revealing their life events in a booth, Arshi Khan talked about a 2015 incident. That year, a report about Arshi had gone viral, in which she claimed that she was pregnant with Shahid Afridi's baby.
Arshi had also grabbed attention with several steamy videos and interviews, where she called Shahid Afridi her mehboob.
In the recent episode of Bigg Boss 11, she confessed that the 2015 incident was fake. When Arshi was asked about her pregnancy rumours, she had said that you would get to know after nine months.
Now, Arshi revealed on Salman Khan's show that she said it as a joke. She wasn't pregnant.
Despite her shocking revelation, Karanvir Bohra, Tanisha Mukerji and journalist Shweta Shayaf were not that impressed. These three celebs were asked to choose three contestants whose confessions impressed them.
They chose the top two inmates and they were Shilpa Shinde and Sabyasachi Satapathy. However, the winner was Shilpa, who will get immunity for next week.
While the three guests were not impressed with Arshi's confession, Bigg Boss fans have a lot to say about it.
Take a look here:
Arshi galti kr di ye sub national television me bol Kar ? would Kari aisa Kama isliye bol did dar ke ????

— Deepak Singh (@thakurd41113753) November 6, 2017
Esss ka muuunh dekhao mirror me , essy tu johny uncle b na kr dein ?

— WaQaS ⚔️ (@Waqas_rocky721) November 5, 2017