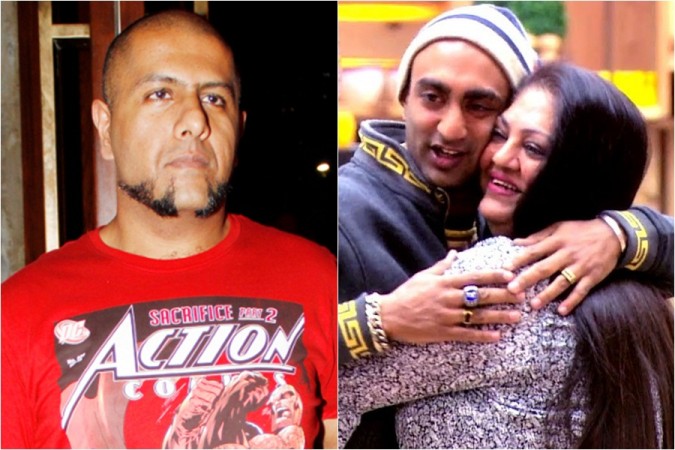 Bigg Boss 11 contestant Akash Dadlani was accused of falsely claiming that he was related to music composer and singer Vishal Dadlani during the initial episodes of the show. While fans and the composer slammed Akash for using his name, the Bigg Boss contestant's mother, however, has made a startling revelation about their connection on December 26 episode.
Commoner Akash Dadlani's mother Sunita Dadlani entered into the Bigg Boss 11 house for a task 'Ghar Aae Gharwaale'. While speaking about the claims that Akash made on the show to other contestants' family members, his mother revealed that they are indeed related to Vishal Dadlani and his family.
Akash's mother added that Vishal and Akash's fathers are siblings but don't share a great bond with their respective families as she was living outside India for a long time.
In an attempt to prove that Akash was not lying about his relation with Vishal Dadlani, Sunita Dadlani also claimed that she has his pictures in their wedding albums.
Akash had earlier claimed that he is Vishal's "dead brother's son" and that he is very close to the acclaimed singer.
While the viewers may have believed him as they share the same surname and their connection with music, the Gulaabo singer wasted no time to reveal the truth. Even Salman had slammed him for faking his identity on the show.
Vishal has issued an official statement on Twitter saying that the Bigg Boss 11 contestant is not related to him.
"Some dude on Bigg Boss claims to be related to me. I checked and he is, but quite a distance. I don't know him, apart from his having texted me asking for work, a few times. With respect, I won't work with someone just because they happen to have the same surname as I do. Even if he was my "dead brothers' son" as is claimed, he'd have to work his way up and earn his place. Also, thankfully, I don't have a brother, never have. This is to clarify that I have never met this gent and that I do not even know him. I wish him well, as I would any other musician. But that's about it."
Now let's see how Vishal Dadlani reacts to Akash Dadlani's mother's claims.