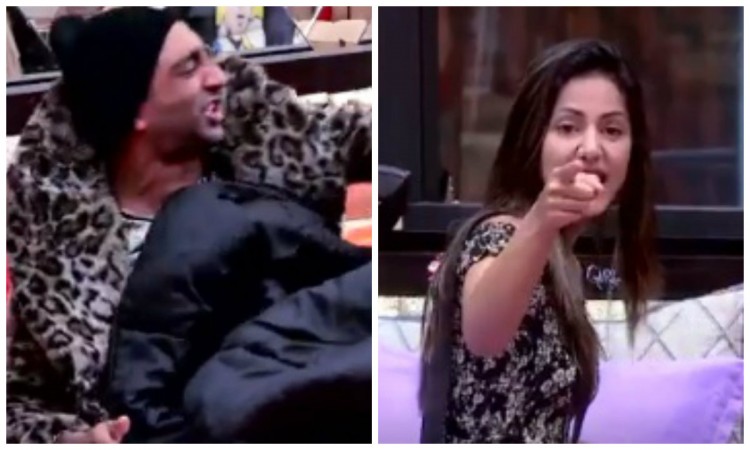 Bigg Boss 11 witnessed a major fight between Hina Khan and Akash Dadlani right on the first day of the new year. While Akash called Hina a "disgusting person", she called him a "dog".
A promo video shows Shilpa asking Vikas Gupta to tell Akash to help cleans the house as it is the first day of the year. Vikas replied Akash does not have the mood to work now, following which Shilpa lost her temper a little.
Akash said he would wash the utensils at night, but Hina snapped back saying someone needs to work now, and not at night. Akash then lost his cool, and yelled at Hina saying she better not talk to him like that.
Hina too got extremely irked, following which the two got into a heated argument. In the process, Akash called her a disgusting person. When Akash said he was not a dog for anyone to talk to him like that, Hina said: "Yes, you are one".
Shilpa too got involved in the argument, but spoke in support of Hina, and slammed Akash. Interestingly, it was only Shilpa who was seen working, and even Hina was busy in doing her make-up during the course of the argument.
Watch the video here:
The entire episode will be telecast on Tuesday at 10:30 pm. It will be interesting to see if Akash actually works or carries on with his attitude.
Bigg Boss 11 is almost on the verge of its finale, with Hina, Shilpa, Vikas, Akash, Puneesh Sharma and Luv Tyagi still inside the house. Priyank Sharma was the last one to be evicted from the house.
With just a few days left to the grand finale, contestants are now treading with caution and measuring every move in the Bigg Boss 11 house.