Bigg Boss 11 has been about fights and abusive comments among the housemates since the first day. Zubair Khan, who was evicted in the first week, had also used inappropriate language in the house, especially against women.
Now, it seems Zubair is not happy with his ouster and vows to create a ruckus. He has apparently filed a case against host Salman Khan. In the complaint registered at Lonavala police station, Zubair claimed that the superstar threatened him that he would not be able to get any work in the industry once he leaves the house. Apparently, the complaint further reads that Salman made statements like, "I will make you my dog. Will see you after you leave the home."
While the police complaint has gone viral, Zubair has made another shocking revelation that Bigg Boss 11 is scripted. In a video, Zubair has leaked some of the clauses of the show. "They had given me dialogues to say, 5 lines everyday. I didn't know how they are showing me, but after I came out, I saw it," he said in the video.
The ex-Bigg Boss 11 contestant has filed a written complaint, Bollywood Life reported. [Read the written complaint here]
Bigg Boss 11 Day 7 synopsis: Zubair Khan gets eliminated; Parineeti Chopra enters the house
For those who have come in late, Salman lost his temper at Zubair on Weekend Ka Vaar episode on Saturday (October 7) over the latter's awful attitude and for constantly using abusive language in the house.
Zubair had entered the house as Dawood's late sister Haseena Parkar's son-in-law. He had also claimed to have produced Haseena Parkar movie starring Shraddha Kapoor.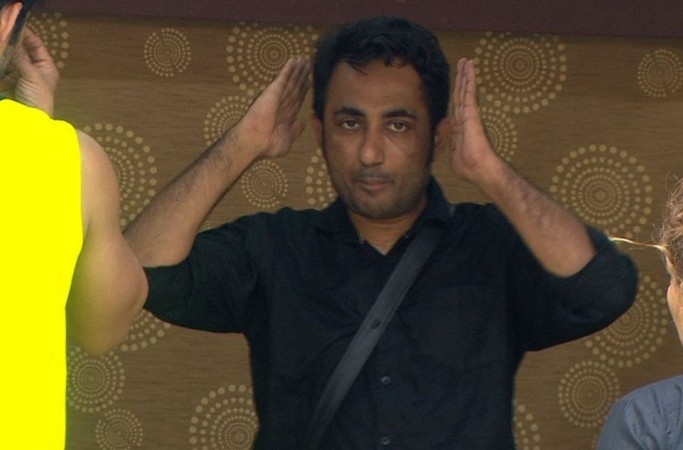 However, the co-producer of the movie and a part of the Dawood family, Sameer Antulay, recently claimed that Zubair is not related to the family and used the gangster's name for publicity. "Zubair Khan is a fraud. He has no connections with our family. He is misusing the Dawood title for publicity. We will be approaching the cops to register a FIR against him," Antulay told Mid-Day.