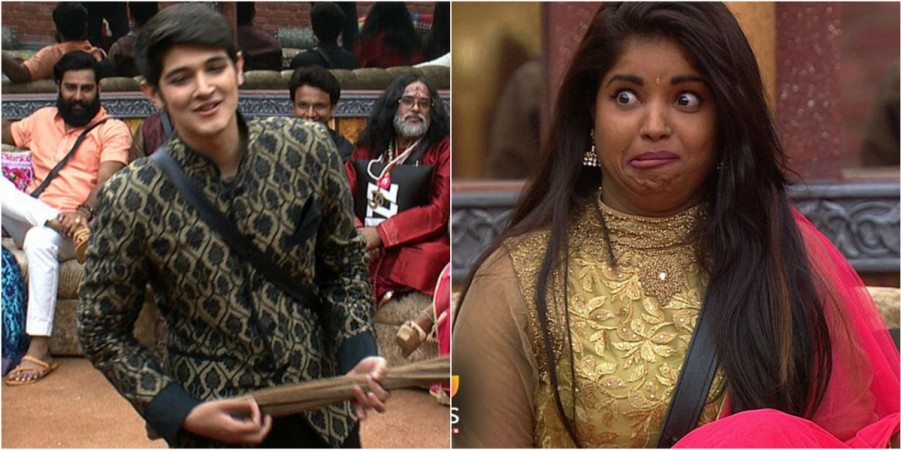 After Manu Punjabi and Monalisa, Rohan Mehra and Lokesh Kumari seem to be getting close on Bigg Boss 10. However, it is too soon to judge if the contestants are just being friendly or making advances for staying in the news.
Mehra was sent to jail for misbehaving with fellow inmate Nitibha Kaul, but Kumari pleaded Om Swami to let the Yeh Rishta Kya Kehlata Hai actor walk-free. Although, the act impressed Mehra, Kumar's teammates were unhappy.
Viewers have reacted to the new chemistry that's building between Mehra and Kumari. Some have even said they come across as a better "pair" than Punjabi and Monalisa.
But the interesting bit is, both the two men who are being romantically paired with their co-participants have partners outside the house. Kanchi Singh, Mehra's girlfriend, posted an adorable message the day after BB10 was first aired. She tweeted: "So he is finally in the bigg boss house! Want ur immense support! @rohan4747 do win n come! Best wishes."
Meanwhile, Priya Saini, Punjabi's fiancée, said he will fight his own battles inside the house and come out stronger. "He has this habit of getting into any fight or argument, even if it has got nothing to do with him. Also, he is obsessed with cleanliness. Ab yeh dekhna hai ki woh Bigg Boss house mein kaise survive karte hain," India Forums quoted her as saying.
In other news, Priyanka Jagga and Akansha Sharma have been evicted so far. This week, Monalisa, Punjabi, Kaul, Swami, Bani J, Manveer Gurjar and Lopamudra Raut have been nominated for elimination.
Check out what the viewers have to say about Kumari and Mehra's new friendship:
FreakOut: I would rather watch a Lokesh-Rohan love angle than cringeworthy Manu-Mona Both of them are entertaining af #BiggBoss10
Assma Shahid: OOOO Looks like Lokesh might have a crush on ROhan! So much cuter than manu and mona #biggboss10
Komal: Loving the chemistry between Lokesh and Rohan. It looks like Rohan baba thoroughly enjoys Lokesh's funny acts #BB10 #BiggBoss10
Ziddi Zidane: That #Rohan 's painting and that scene wen #SwamiOmji blamed #Lokesh for staring at #Rohan Lol Rofl #BiggBoss10 #BB10
BiggBoss10: Height of frustration : Rohan Mehra complaining to Lokesh that she is ignoring him #BiggBoss10 #BB10
VEER: Now don't tell me Rohan & Lokesh will be in love !! #BiggBoss10 Omg! Rohan u r very cute man!
AMRITA: I too think lokesh has crush on rohan. Don't know about nitibha #BiggBoss10
Samantha Wong: Anyone else noticed the striking chemistry of Rohan and Lokesh. The way they are around each other, is very striking #BiggBoss10 #BB10