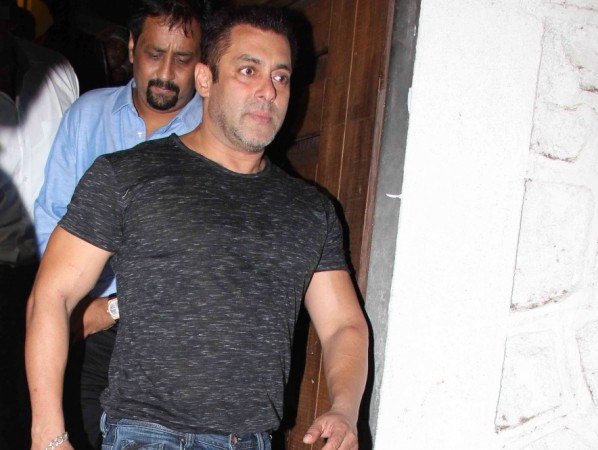 The tenth edition of Colors' controversial show "Bigg Boss" is gearing up to hit the screens and Salman Khan, who has been hosting the show for the past several seasons, will reprise his role as the host this time as well.
Earlier, it had been reported that Salman, who had charged Rs. 6 to 8 crore per episode last year, had increased his fee by 30 percent for the upcoming season. However, the latest buzz is that the "Sultan" actor will not be paid as much as last year.
The actor has agreed to a pay slash as he has a different plan. Salman has asked Colors channel to contribute a huge sum of money to his charitable organisation, Being Human. "Salman has always hiked his fee for Bigg Boss, but this time he will be taking a pat cut. He wants Colors to put a chunk of money into Being Human [sic]," a source told Bollywood Life.
It is a well known fact that Salman's huge fan-base and popularity has been crucial in making the reality show one of the most watched television series in India. Not just that, the actor's antics make him viewers' favourite host too. In fact, many watch the show only for the actor, who brings his special charm to the show. With such craze for Salman on "Bigg Boss" show, no wonder the actor charges a whopping amount for it.
Meanwhile, "Bigg Boss 10" will see a change in the format. The new season will also see common people participating in the show and sharing the Bigg Boss house with celebrities. Recently, the questionnaire for the aspiring contestants had been leaked. The questionnaire stated the rules the contestants needed to abide by while making a self video.
The list of probable contestants for "Bigg Boss 10" may include Santosh Bateshwar Ray, who was slapped by Govinda eight years ago, is likely to participate. Ray, a fan of Govinda, was slapped by the actor, apparently for misbehaving on the sets of the film "Money Hai Toh Honey Hai."
Pakistani model Qandeel Baloch would reportedly participate in "Bigg Boss 10" as well. Balraj Singh Khehra, the winner of "MTV Roadies X4," is also willing to join "Bigg Boss 10."