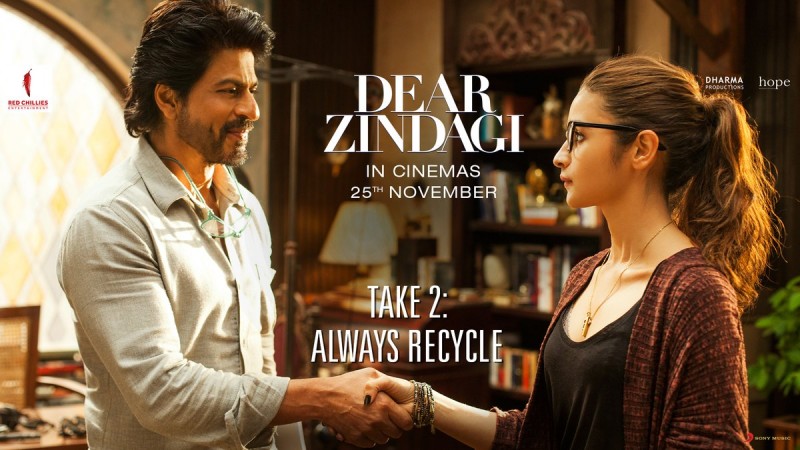 It has been quite a few years since Shah Rukh Khan and Salman Khan have ironed out their differences. Now, their personal equation is such that they can make random plans to hang out with each other.
A few months ago, both the Khans were spotted cycling on the streets of Mumbai; they said it was a last-minute idea. They have even promoted each other's films on social media and last year, Shah Rukh was on Bigg Boss 9 to promote Dilwale.
If all works out as planned, he will appear on Bigg Boss 10 with Alia Bhatt to talk about their slice-of-life film Dear Zindagi. "Yes, it's happening. The creative team of the show and the marketing team of Dear Zindagi are currently chalking out a plan and if everything goes according to the plan, Shah Rukh and Alia will promote their film on Bigg Boss 10," an insider informed DNA.
Will it be this week? The Dear Zindagi team is yet to begin their promotional campaign in full swing. As of now, they have only released a few teasers and a song, that too on social media.
The star cast – Shah Rukh and Alia -- will begin promoting their film with an episode of Koffee With Karan season 5 on Sunday, November 6 and then the weekend after, they may just be ready to appear on BB10.
At this point, all of this is a speculation.
Will they enter the Bigg Boss 10 house? There's still time before the curtain goes up, but there seems to be a system in place for celebrities wanting to promote their films on the show.
Usually, the stars first interact with Salman and then they pay surprise visits to the contestants. While in the house, the actors often play games and engage in a little song-dance routine with the inmates before making their exits.
Last year, Shah Rukh and Kajol quizzed the contestants, gave them lines and scenes to enact and also danced a little. It was quite a celebration that day and the two also played a few games with Salman.