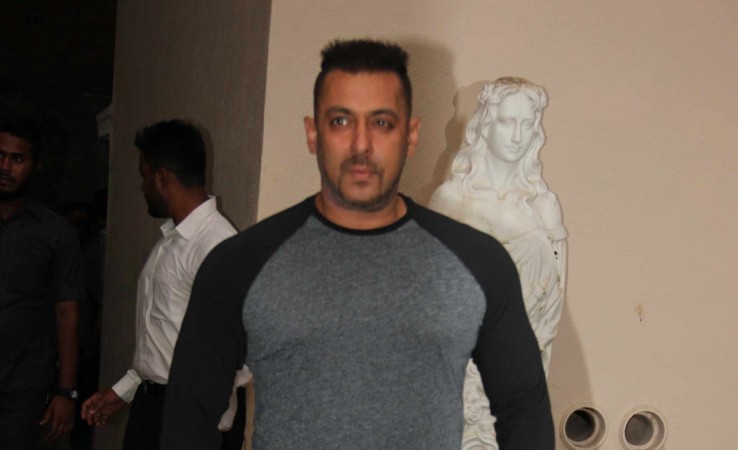 The 10th edition of controversial reality show "Bigg Boss" will soon hit screens and will see Salman Khan reprising his role as the host. The new season will see a change in the show's format with commoners participating on the show along with celebrities.
The selection procedure for the common public on "Bigg Boss 10" requires them to upload a three-minute video highlighting their best traits and explaining why they fit into the format of the show.
While the viewers must be eagerly waiting for the new season to go on air, the questionnaire for the aspiring contestants has been leaked. The questionnaire points out the criteria that the contestants need to answer them while making a self video. Check out the leaked questionnaire, here.
Meanwhile, speculations are rife with regard to the list of participants. Apparently, the makers have approached Santosh Bateshwar Ray, who was slapped by Govinda eight years ago, to participate on the show. Ray, a fan of Govinda, was slapped by the actor, apparently for misbehaving on the sets of the film "Money Hai Toh Honey Hai."
Pakistani model Qandeel Baloch would reportedly participate on "Bigg Boss 10" as well. Qandeel courted controversy a few months ago when she said that she would strip dance if Shahid Afridi's team beats India in the India vs Pakistan ICC T20 World Cup match. Balraj Singh Khehra, who won "MTV Roadies X4" is also willing to join "Bigg Boss 10."
Meanwhile, Salman, who is busy promoting his upcoming film "Sultan," has reportedly hiked his fee for the ninth season by 30 percent. Last year, he had charged Rs. 6 to 8 crore per episode.