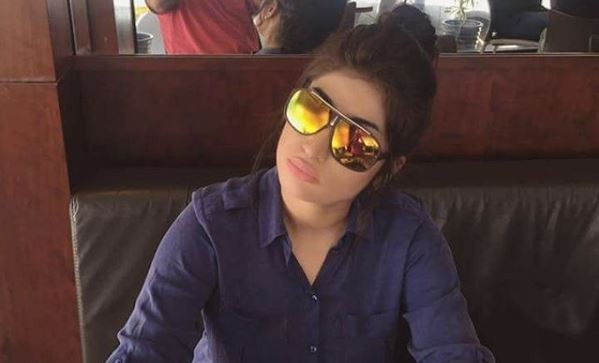 The 10th edition of the hugely controversial reality show, "Bigg Boss," which will be hosted by Salman Khan, is gearing up for a fresh stint on the television. Unlike the previous seasons, the new season will also see common people being a part of the show and sharing the Bigg Boss house with celebrities.
While the promo of "Bigg Boss 10" has already made its fans eagerly wait for the show, the latest buzz is that Pakistani model Qandeel Baloch will apparently participate on the show. Qandeel has been raising the curiosity quotient among her fans by posting several ambiguous reports on her Facebook page instead of clarifying the rumour.
"I can't say much about it right now. I have certain terms and conditions. Once those are met, I'll release a statement," Qandeel told Dawn. On being asked if she has applied to be a part of the show through the forms available on the Colors TV website, Qandeel said: "Why should I fill out a form? Those are for common people, not celebrities!"
The model courted controversy a few months ago when she said that she would strip dance if Shahid Afridi's team beats India in the India vs Pakistan ICC T20 World Cup match.
Meanwhile, Salman, who has hosted five seasons of the controversial reality show, has reportedly hiked his fee for the upcoming season by 30 percent. Last year, he charged Rs. 6-8 crore per episode.
Also, the selection procedure for the common public requires them to upload a three-minute video highlighting their best trait and explaining why they fit into the format of the show. "You could be a doctor, engineer, lawyer, teacher, preacher, banker, entrepreneur, home-maker, taxi-driver, coolie, from any domain, any socio-economic background, have any calibre, if you think you are an entertainer, then this is the break that you have been looking for," India Today had quoted Raj Nayak, the CEO of Colors, as saying.