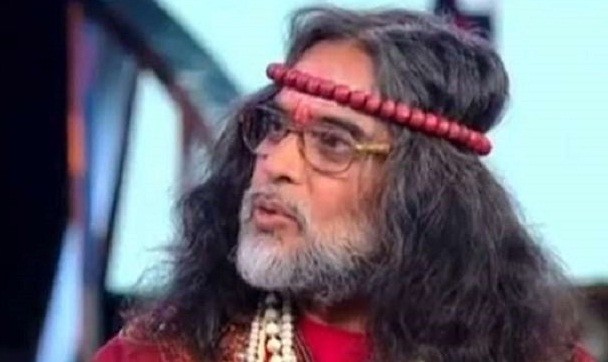 Bigg Boss 10 contestant Swami Omji Maharaj has been making news for several wrong reasons and now an arrest warrant in his name has gone viral on social media.
The self-claimed godman has been charged with theft and is required to be present at a Delhi court on November 8, failing which he will get arrested. The case has reportedly been filed by Omji Maharaj's brother Pramod Jha.
He has reportedly been charged with breaking into his brother's bicycle shop along with some accomplices, stealing 11 bicycles, spare parts and some important documents. The case belongs to 2008 and Omji Maharaj was supposed to appear before the court two days prior to the start of Bigg Boss 10.
However, he did not turn up for the hearing and thus a non-bailable warrant has been issued against the controversial contestant. Apart from this theft case, he is reportedly facing a number of other charges including illegal possession of arms and possessing obscene pictures of women for extortion.
With such a scenario, there is all possibility that Swami Omji Maharaj will be forcefully eliminated from the Bigg Boss 10 house as he will have to appear before the court on November 8. Check the arrest warrant that went viral.