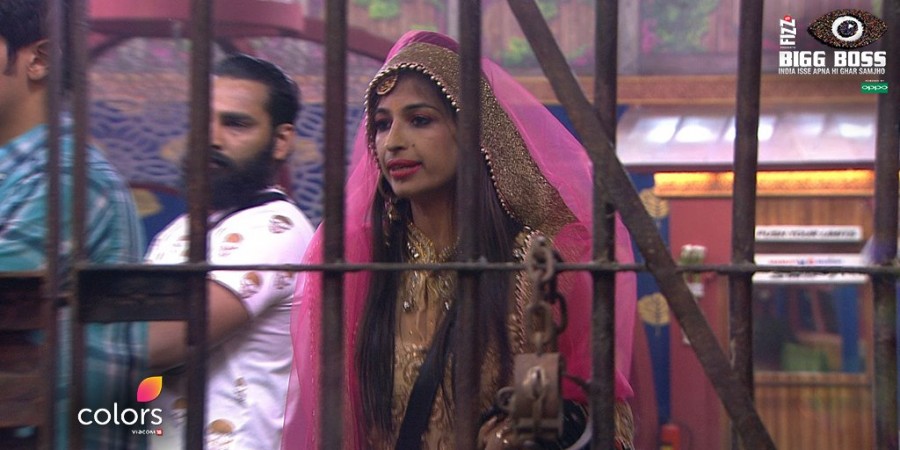 Last week, Priyanka Jagga's character was ripped apart by a certain DJ Gautam Arora, who claimed to be her boyfriend. Like always, this too is a story with two sides and Jagga's version contradicts Arora's in every way possible.
The evicted Bigg Boss 10 contestant said she celebrated her son's birthday on October 3 with her husband. Also, on the premiere episode of the high-voltage reality show, the seven-year-old had said that his father cooks for the family because Jagga cannot.
"So can you expect a 7-year-old kid to lie, that too on national television? We celebrated my son's birthday on the October 3rd and my husband was very much there with all of us. So even if I was separated, why wouldn't I talk about it while I was inside the house? Would audience not accept me just because I was separated from my husband?," Jagga asked BollywoodLife.
She went on to say that Arora shouldn't made such controversial claims based on just one photo they have together. Jagga is now determined to file a defamation suit against him.
A look at what Arora had said:
Talking to the web portal last week, the DJ claimed that he was in a relationship with Jagga that lasted only for a few months because she was a party person and has quite a few friends. According to his story, Jagga was on BB10 only for the money and that her credentials are false.
"She can do anything for money. Obviously, she did not know anyone in the industry and took my help to give the auditions," he had added.
Jagga may have been one of the annoying participants of the show, but she was definitely one of the strongest. She picked unnecessary fights, causing misunderstandings between the inmates and that was what made the show interesting.