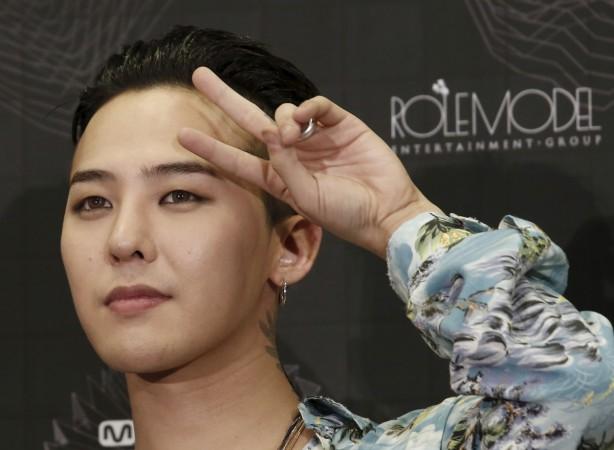 Amid their world tour, countless performances and appearances, members of BIGBANG are still working very hard to finish their third full-length album, "MADE." Fans have been waiting with bated breath for the K-pop band to release some fresh content and it's not just them; YG Entertainment's CEO Yang Hyun Suk is waiting for it as well.
The K-pop band's members have released several songs from their latest album, "MADE," but it's been a year since fans have listened to a new single. And this is why the entertainment company's top boss has been asking his artists to complete the creative process that includes song writing, composing and recording.
In a new Instagram post, Hyun Suk revealed what it's like to be after the BIGBANG members. His conversation with band member G-Dragon encapsulates Hyun Suk's concern, but more importantly, their tête-à -tête reveals that BIGBANG members could release a new single soon.
While talking to G-Dragon aka Kwon Ji-yong, Hyun Suk asked about their song to which the rapper replied, "But hyung, I've been editing the lyrics twice and even three times. I wasn't able to go because of rehearsals;; I wasn't playing around TT."
When Hyun Suk said he's talking about the delay that's stretched to a year, GD earnestly replied, "Yes, sir. I have completed editing the lyrics and am currently waiting for T.O.P hyung. But in my opinion, the story line is kind of obvious, so I am thinking about changing it to a whole different direction. I will complete recording as soon as I arrive."
In the end, like all bosses, Hyun Suk expressed his love for the "Bae Bae" singer and captioned the photo on Instagram thus: "#Typical conversation between the boss and the artist. #ygfamily #gdragon #nagging #I love you #BIGBANG #fullalbum #final steps to recording."
Judging by what the "Loser" singer said, the new single could take some time, but we hope that the band members do perform it during their 10th anniversary concert, which is scheduled to take place on Saturday, Aug. 20 at Seoul's World Cup Stadium.