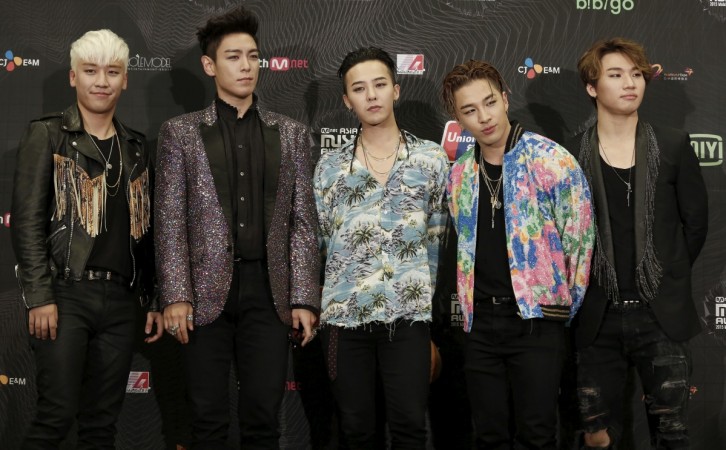 After G-Dragon, T.O.P became the latest BIGBANG member to squash relationship rumours that have been circulating. In the latest episode on V app, the singer said that he is well and single.
BIGBANG's V app, used by all band members to interact with their fans, has revealed the Hallyu icons' personalities. When it was T.O.P's turn to chat with his fans, he was persistently asked if he is currently dating anyone.
He said: "A lot of people has been asking about my girlfriend. I really don't have one. There are rumours, but I don't have one."
T.O.P a.k.a Choi Seung-hyun further revealed what he looks for in a girl. His ideal woman would embrace feminine qualities, be simple and have a personality. The goofy member of BIGBANG also said that the person he dates should be different from him. In that, he would prefer a woman who doesn't have the same qualities as him, according to Koreaboo.
He also spoke about the recent blitzkrieg of photos on his Instagram account and explained to fans the reason behind posting several photos of pigs.
Meanwhile, the "Haru Haru" singer graced the cover of "Dazed Korea" magazine. It looked like T.O.P was ready for autumn when he donned a knitted print top and a blazer. His interview will be published in Dazed Korea's October issue.