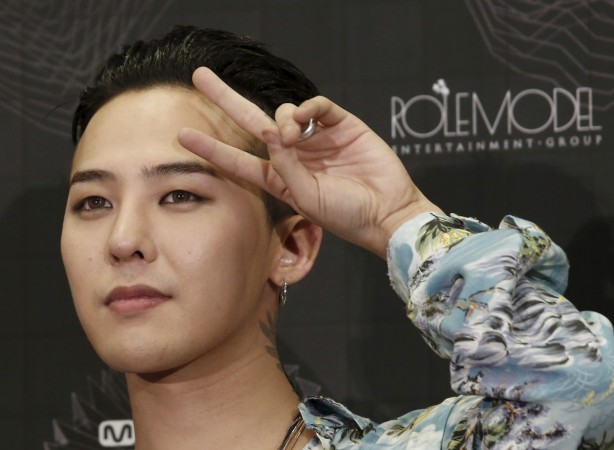 It seems as if BIGBANG members have made it their mission to highlight the fact that comedian Jo So Ho is the "nation's absentee." In his latest Instagram post, G-Dragon posted a snapshot of his conversation with the "We Got Married" star, in which the rapper has asked him a hard hitting question.
The "Bae Bae" singer asked Jo, "Hyung, G-Dragon wants to know why you didn't come to their fan meeting?" The comedian had a fitting reply to GD's question. He said he didn't know about the event and promised to attend the next fan meeting. The comedian's reply is a clear indication that he will take the effort to attend such an event.
He earned the title of the "nation's absentee" when singer Kim Hong Guk asked why the TV personality did not attend Ahn Jae Wook's wedding. This unexpected question managed to embarrass the reality star, who said that he couldn't attend the ceremony because he doesn't know the said person. What followed was a series of hilarious memes targeting his absence from events.
Earlier, G-Dragon a.k.a Kwon Ji-yong's bandmate Taeyang commented on the comedian's Instagram post, asking why he was absent from the k-pop band's fan meet.
This post soon became viral and many fans posted comments such as, "I'm in the hospital why didn't you come visit me?" "Why didn't you come to Beyonce's birthday party?," according to Allkpop.