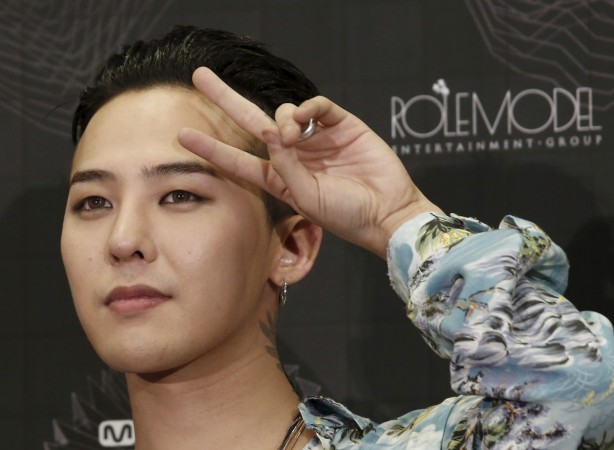 BIGBANG member G-Dragon's name is synonymous with music and fashion. If the rapper isn't collaborating with other K-pop artists, he is busy tying up with Italian footwear designer Giuseppe Zanotti. To be sure, G-Dragon's androgynous persona defines his style -- versatile, unique and quintessentially G-Dragon.
So, many fans were surprised when the "Heartbreaker" singer shed his oversize coats and sunglasses and donned a boyish look. His latest photo shoot for sports gear company Kappa depicts him in tracks, trainers and hoodies. It appears that Jiyong aka G-Dragon, 27, let his charisma shine in these pictures. GD is captured smiling and being playful.
An Allkpop article questioned, "Is he bringing back the Run DMC style?"
In any case, GD's style quotient and his success as a musician isn't unnoticed. Recently, the "Bae Bae" singer was listed in Forbes Magazine's 30 Under 30 Asia list. A Kmusic article included an excerpt from the magazine that read, "The K-Pop star has already been on two solo world tours, thanks to a loyal international following. And a cutting-edge style had made him a front-row fixture at Chanel shows."
Although GD's fame is widespread, he has also received flak from certain members of the entertainment industry. Indonesian comedian Uus called G-Dragon a "druggie" according to another Allkpop article. The outraged netizens took to their SNS accounts and the hashtag #RIPUus trended on the Internet.