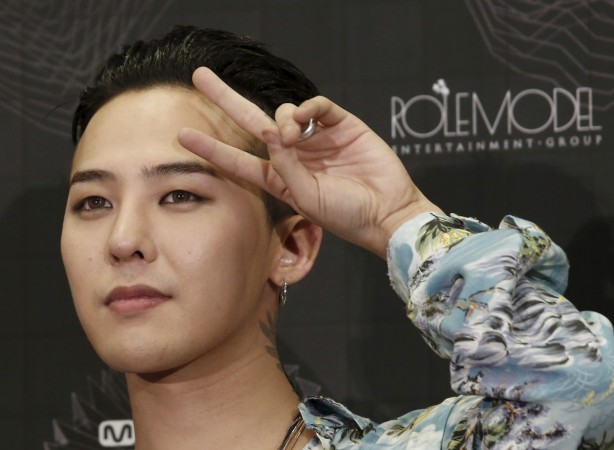 BIGBANG member G-Dragon has graced several magazine covers, but his recent photo shoot with supermodel Bella Hadid for Vogue Me China's August cover has caught everyone's eye. As is usual, the Korean rapper looks stylish and suave but GD's androgynous look in the pictorial is especially striking and one that many will no doubt remember as one of his most iconic pictures.
G-Dragon has never been shy of embracing a style that's gender neutral but the "Bae Bae" rapper's look, complete with heavily lidded eyes, a matte plum lipstick and darkened eyebrows, transforms him into a fashionable modern-day gothic celebrity.
The BIGBANG member's presence in the pictorial is enhanced by supermodel Bella Hadid. The 19-year-old model is dressed in dark, patterned suits and lacy black dresses with heavy eye-make up. The two celebrities look like a gothic couple and many fans have even likened them to a pair of "vampires."
The photos were shot by world famous photographer Mario Testino and their outfits were selected by European luxury fashion house Balenciaga.
G-Dragon, 27, seems to be busy with photo shoots and other promotional activities for BIGBANG. Recently, the "Loser" singer was in Hong Kong and spent time with several of his fans. Although most of G-Dragon aka Kwon Ji-yong's fans were thrilled to see him, one fan in particular took her adoration for the singer a step further and planted a kiss on his cheek.
The BIGBANG member was stunned but he broke into a fit of giggles and reassured his fan with this statement: "I feel so good right now."
The YG Entertainment's band's presence in the South-East Asian city spurred a lot of interest in the band's music and their recent projects. According to a Soompi article, the band's film, "BIGBANG MADE" was viewed 10 million times since its release on Monday, July 26.