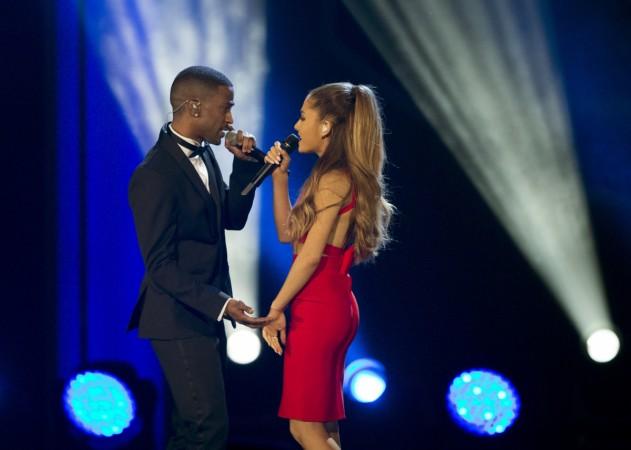 Ariana Grande and Big Sean have been dating only for a few months, but things between them have gotten so serious that the rapper reportedly got a special ring made for Grande to show his commitment towards the relationship.
In October, Sean gave Grande a custom-made chain to prove his love, and many believe this ring is a step forward in their relationship. Rumours doing the rounds also indicate that Sean was gearing up to propose to his girlfriend.
"Sean is giving Ariana a ring for Christmas. He wants to show her how committed he is. I'm not sure if he's going to ask her to marry him — I don't think he even knows that yet. But he got a ring made for her," a source told HollywoodLife.
It is not immediately known if Sean did gift the ring to Grande. The pair hasn't posted any updates on their social networking accounts, and the last message from Grande was a Christmas wish to her fans.
In the meantime, this was Big Sean's first Christmas without his grandmother, who passed away on 19 December.
"My grandma passed away a couple days ago," Sean wrote on his Instagram account. "I haven't said anything to anyone because honestly I feel like she's still here. I definitely can feel her consciousness. Im having a hard time accepting her death, but I must acknowledge my grandma's life, a true hero.
"She was truly a treasure to this world and everyone she came in contact with. She's the reason why I'm so passionate about giving back. Her spirit will live through her family. We miss and love u so much Grandma!" he added.
Grande has been a true source of support through these trying times, and according to a source she has been helping him cope with his loss.
"It's a somber moment for Sean, but it's actually bringing him and Ariana much closer together. He's leaning on her and she's as strong as a rock. This time is completely difficult for Sean and he'd be lost without Ariana," a source told HollywoodLife.