The seven week journey alongside Reese Witherspoon, Nicole Kidman and Shailene Woodley came to an end when Big Little Lies aired its final episode on Sunday.
The star studded show opened to critical acclaim, and fans enjoyed every moment. The performances of actors were lapped up with overriding enthusiasm.
Also Read: Big Little Lies: Nicole Kidman's sexually violent scenes made her weep
Now that the show has concluded, the actors and crew are offering insights into the making of the show. Celeste and Perry actors Kidman and Alexander Skarsgard revealed how difficult it was for them to shoot violent sexual scenes.
Here is a look at a few important insider's view about your favourite show:
1) Big Little Lies director Jean-Marc Vallée found the finale gala filming the toughest shoot of his career. Talking to Vulture, he revealed that the gala was shot over a span of two weeks. He explained the reason: "They were all there, all the characters, the five lead women. Get these five leads acting at the same time in one shot. I mean, it's amazing. It's incredible. I didn't know where to go. I didn't want to favor one over another. And the five of them together, as I said, they are like the ocean. It's tough to direct five women at the same time. And plus the men, plus all this coverage from their different perspectives. I had so much coverage to do, so many shots."
2) Jane's little Ziggy, Iain Armitage, is an enthusiastic theatre critic. He has a YouTube page where he reviews shows that range from Cats to Titanic.
3) Adam Scott, who played the role of Madeline's second husband, was seen singing Elvis's The Wonder of You in the last episode. While fans presumed that he sang the song, but it didn't actually turn out that way. Talking to Conan earlier this year, the Ed actor told that while he took singing lessons, his voice did not make the cut.
4) Alex Skarsgard and Nicole Kidman would hug after Big Little Lies sex scenes.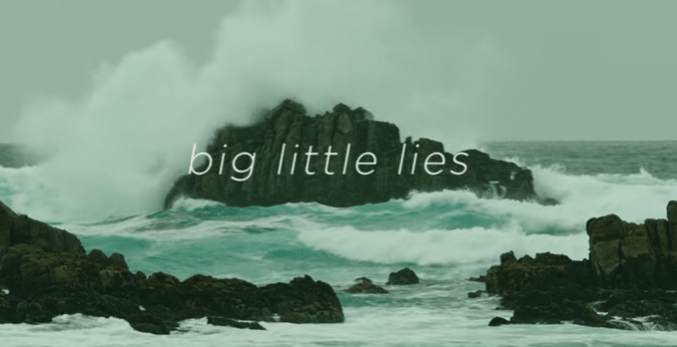 5) Sue Jacobs, the music supervisor of the show, revealed that it was important for the show to end with a soundtrack by a female artist. "Everything on that beach is about the women and the ocean. That is an ongoing metaphor — the ocean is very female for Jean-Marc and very much a metaphor of female power, and he keeps coming back to that ocean throughout the series. So to relate that back to the songs — this goes back very much to Jean-Marc's style — the songs again are being very, very, narrative to what's going on in the narrative," he told Vulture.
All the episodes of Big Little Lies are available online for binge watching. Here's where you can watch them online:
Big Little Lies episode 7 is scheduled to air in India on April 4, 10 pm IST on Star World Premiere HD.