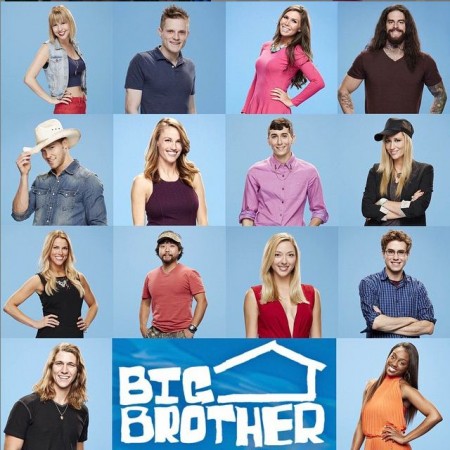 All the fourteen contestants of the reality show, "Big Brother", have moved into their temporary home for Season 17, but unbeknownst to thirteen of them, there is a secret member living amidst them. "Big Brother" is known for its unbelievable plot twists and keeping the contestants on their toes. This time, a twin pair will participate as one contestant.
The contestant is fooling the housemates by switching with his/her identical twin. The siblings will try to fool the rest of the contestants into thinking that they are one person, as they switch places every now and then.
Although the premiere revealed this secret to the viewers, it did not reveal which contestant it is and it will not be revealed until five evictions are over, unless they blow the cover themselves before that. If they do survive five evictions in "Big Brother" Season 17, they will be allowed to compete in the season as themselves.
The very same trick was employed by "Big Brother" in Season 5 and the siblings from that year, Adria Klein and Natalie Carroll, were able to pull off the ruse. However, this season, the CBS show is pulling up their game by introducing a new twist every week.
Here are the contestants from "Big Brother" Season 17:
1. Audry Middleton (First transgender contestant in the history of the show)
2. Austin Matelson
3. Becky Burgess
4. Clay Honeycutt
5. Da'Vonne Rogers
6. Jace Agolli
7. James Huling
8. Jason Roy
9. John McGuire
10. Liz Nolan
11. Meg Maley
12. Shelli Poole
13. Steve Moses
14. Vanessa Rousso