The stage is set for the grand finale of 'Big Brother Australia' 2014.
As the show draws to a close the focus is on Ryan Ginns, Travis Lunardi and Skye Wheatley who are in a tight race to win the 11th season.
The popular reality show Big Brother Australia started airing on 8 September.
IB Times brings you information on how and where to watch the grand finale live online.
Link for Australian Audience: http://www.9jumpin.com.au/show/bigbrother/2014/videos/
Links for the rest of the world:
https://www.youtube.com/user/bigbrotherau
https://www.youtube.com/channel/UCThi8abYg5_qEQLlxnSuvQA
The audience can catch all the action in the above-mentioned links. Unfortunately, the show is restricted to the Australian viewers on the Channel 9's website and the video will not play for other viewers from the world. However, on Youtube, people can follow the live updates.
On Tuesday's episode, intruders Lina Grant, Penny Higgs and Priya Malik were shown the door. This has now left Ryan Ginns, Travis Lunardi and Skye Wheatley competing for the $200,000 prize money in 'Big Brother Australia' 11.
As per the buzz, the three inmates have a tough fight and people are expecting a close finish even though Ryan Ginns is favourite to win the 'Big Brother Australia' 2014.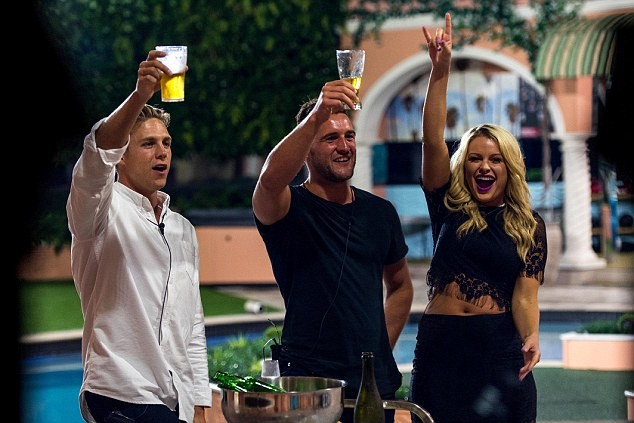 Most of the evicted contestants voted for Ryan Ginns, making him the frontrunner to win the season. Skye Wheatley, who managed to earn a good fan following with her antics in the house, and Travis Lunardi are expected to be the dark horses.
All the inmates who participated in the show will be present in the grand finale. The final episode of this season will be aired 8.30 pm (Australian time) on Channel 9.