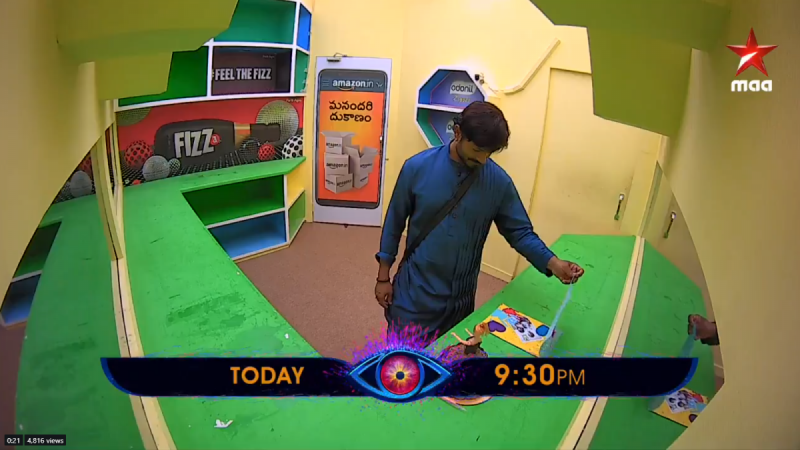 Kaushal Manda is the only housemate from Bigg Boss Telugu 2 who is currently under immense pressure. He seems to be disappointed as he could not meet his daughter on her birthday.
Several reasons like constantly being in the nominations, the housemates attacking him together and the finale ahead might be why Kaushal is emotionally down.
In the previous episode with Nani, Kaushal had personally requested Nani to send his daughter for just five minutes on her birthday.
Nani also responded saying that he would not promise anything, but would do something about it. Kaushal had a heated argument over the same topic with Geetha Madhuri and the housemates cornered him alone.
The latest promo shows that the makers send a cake and a letter for Kaushal to celebrate his daughter's birthday. Kaushal is seen breaking down emotionally.
Kaushal blesses his daughter but rejects to accept the cake sent by the makers of Bigg Boss. It is a known fact that Kaushal is being pressurized in the house already. The letter from his family has made him more emotional.
The full episode of Kaushal rejecting the cake will be telecast today. On the other hand, Kaushal's fans celebrated the birthday of his daughter by wishing her with sweet messages.
Some of the core followers of Kaushal had arranged food for the orphans in the name of Kaushal's daughter Lally on her birthday.