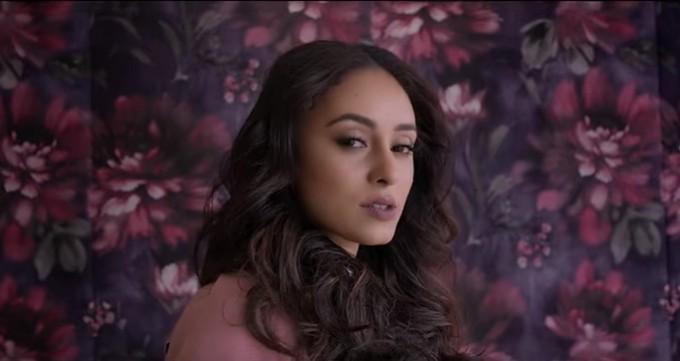 Pearle Maaney, the curly beauty, is one of the hottest contenders in the ongoing Malayalam Bigg Boss, which is being aired on Asianet. The dazzling starlet, who began her career as a video jockey on Yes Indiavision, is now the most valuable anchor in the Malayalam television industry, and she has also marked her presence felt in Mollywood by portraying some noted roles in various movies.
Pearle Maaney: Biography
After completing her schooling from Holy Angels School in Trivandrum, she went to Bengaluru and completed her graduation in Media Studies from Christ University.
Pearle became a sensation among the youths in Kochi after she anchored a music show named 'Yes Jukebox' which was aired on Yes Indiavision. Even though the channel was available only in the suburbs of Kochi, the show captured the attention of various high profile television channels which later helped her to grab the chance of hosting Gum on D2 in Mazhavil Manorama.
She along with Govind Padmasurya hosted this reality show, and it became a huge success. It was at this time that Pearle emerged as a household figure among Kerala audiences.
The success of 'Gum on D2' became a turning point in Pearle's career, and in 2014, she was roped in to play the role of lady lead in the movie 'The Last Supper' which starred Unni Mukundan as the male lead.
Later, she played notable roles in various other Malayalam movies including, 'Pretham', 'Jo and the Boy', 'Double Barrell', and 'Pullikkaran Stara'.
Pearle is now awaiting the release of her new movie 'Who', a big budget movie supposedly made with Hollywood standards. Directed by Ajay Devaloka, 'Who' is a movie based on magical realism and the concept of time travel.
Recently, makers of 'Who' released a song from the movie featuring Pearle in a very different avatar. For this film, she apparently straightened her trademark curly hair, and this move was well received by her fans. The video became viral on online spaces, and most of the audiences praised Pearle for her scintillating screen presence. The song which is in English was also penned by Pearle along with Mangal Suvarnan.
Pearle Maaney about Mollywood actors
In an interview given to Kaumudy TV, Pearle Maaney opened up about the physique of Mollywood actors. During the talk, Pearle revealed that the physique and body shape of Malayalam stars often change every time, and she admitted her admiration towards Mohanlal's physical flexibility he showed in the movie 'Pulimurugan'.
"The body of actors used to change. But what I love is Lalettan's physical flexibility. I am not talking about the body shape, but the strength of Mohanlal sir," said Pearle, as translated from Malayalam.
In her real life, Pearle Maaney apparently shares a good rapport with top-rated actors including Mammootty, Jayasurya, and Govind Padmasurya.