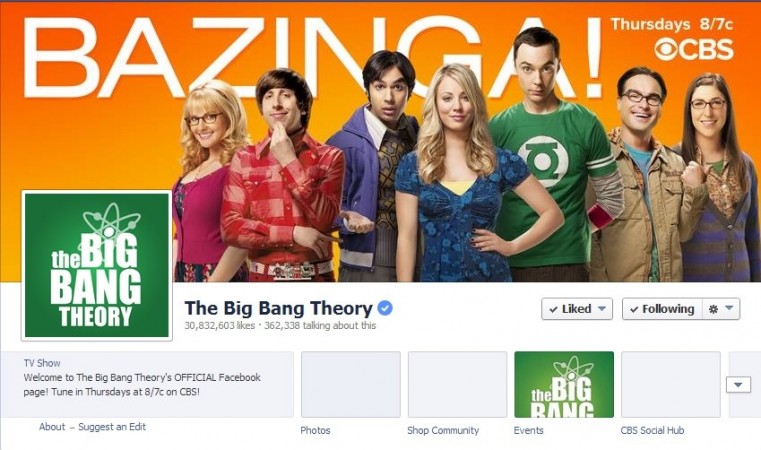 There were reports that Jim Parsons would quit "The Big Bang Theory" over fight with one of his co-stars but it has turned to be just a hoax.
It was reported that Parsons, who plays the popular character of Sheldon Cooper in "The Big Bang Theory", would not be appearing in season 8 of the show. The report suggesting that the actor had a fight with co-actor Johnny Galecki on the sets went viral.
"It looks as though of the most beloved characters on television today, Sheldon Cooper, won't be returning to The Big Bang Theory for its 8th season, after actor Jim Parsons has walked-off set and quit the show because of an on-set fight with co-star Johnny Galecki," read a report by Empire News.
However, the website is fake news generator and is known for fictional stories.
"Empire News is a satirical and entertainment website. We only use invented names in all our stories, except in cases when public figures are being satirized. Any other use of real names is accidental and coincidental," the Website disclaimer reads.
Interestingly, the fake news could come true as Parsons is not sure whether he would appear in season 8.
"I haven't read it [script] yet. So, I don't know," the Emmy winning actor told Carly Mallenbaum of USA Today at Comic Con.
In season 7, Parsons' character left on a train. In the season finale, Penny and Leonard find Sheldon waiting to take off the train to go out of Pasadena. Sheldon looks upset with recent changes around him, including the burning of Comic book store and Sheldon's moving in arrangement with Penny.
Though it is not clear whether Parsons would be appearing in season 8 but one thing is for sure - he will lend his voice to the animated venture called "Home"
"When you first see your voice with that character, it does take an adjustment period. I was a little horrified," Parsons said about his new venture to Mashable.
"The animators are the greatest excuse-makers for your performance in the world. I deliver my lines and I'm like, 'I don't like that performance at all. And then they draw it and I'm like, 'That was perfect'," the actor added.
"The Big Bang Theory" is scheduled to begin production from July 31, 2014 and may return on September 22, 2014.