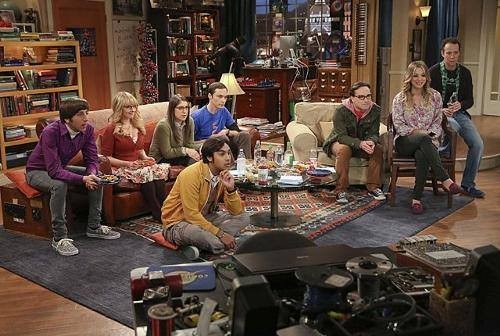 The season 8 finale of CBS' "The Big Bang Theory" ended on two major cliffhangers that saw Amy telling Sheldon that she would like to take a break from him, and Penny and Leonard's marriage in jeopardy after Leonard confesses to having kissed another girl.
Season 9 will premiere in fall, and the story will pick up just a couple of hours after the events of the season 8 finale.
It is not immediately known if Leonard and Penny will get married, as the situation is kind of frosty between them after his confession.
But one mystery that will be solved in the first episode of the season is the mystery surrounding Sheldon's ring. Although it was initially assumed that Sheldon wanted to propose to Amy before her rather impulsive breakup, actress Mayim Bialik in an earlier interview said that there could be yet another story behind the ring.
"We don't really know what the story is with that ring," Bialik told Los Angeles Times. "And I think that's something I had to remember as an actor. We don't know what he was planning to do with it. We don't know if it was something he got from his mother. We don't know what the process was by which he acquired that and what he would think to do with it."
"People want to jump to all sorts of conclusions," Bialik continued, "because it's super-exciting to do so and they love these characters and they know them. But the neat thing about our show ... and Jim and my character's relationship is that anything can happen. And I think the finale was proof of that."
Producer Steve Molaro, too, noted in an interview that the Sheldon and Amy are far from over.
"I don't know exactly what's going to happen but [Sheldon is] clearly fond of her," Molaro told The Hollywood Reporter. "I don't think they're done speaking by any means. He's so fond of her — something is going to happen between them, I'm sure."
"The Big Bang Theory" returns to CBS this fall.