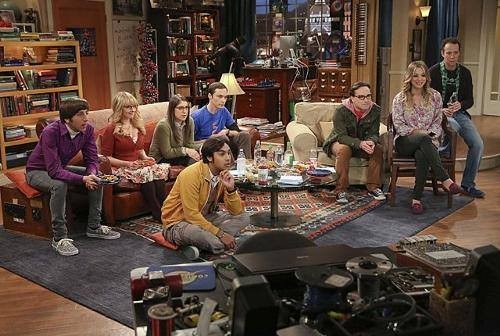 "The Big Bang Theory" is all set to premiere its ninth season on 21 September, and the series will return to its regular slot on Thursdays from 5 November, CBS announced on Wednesday.
The eighth season of the CBS comedy ended on multiple cliffhangers that saw its lead couples – Amy and Sheldon and Penny and Leonard – at crossroads in their respective relationships.
Amy and Sheldon
Amy decided to end her five-year romance with Sheldon after she felt they weren't making any progress in their relationship. This came as a shock to Sheldon as he was about to pop the question to Amy and cement their future together.
It remains to be seen how Sheldon will handle his break up, but one thing that's assured is it will be very different from how normal people handle heartbreaks.
Soon after season 8 finale aired, "The Big Bang Theory" boss Steve Molaro told The Hollywood Reporter that the show is not yet done addressing their relationship.
"I don't know exactly what's going to happen but he's clearly fond of her. I don't think they're done speaking by any means. He's so fond of her — something is going to happen between them, I'm sure," the showrunner told the media outlet.
Penny and Leonard
The duo's plan to elope and get hitched was being reconsidered after Leonard admitted to kissing another person while away on a research expedition. Despite Leonard's admission, Penny decides to proceed to Las Vegas. However, there's a tension between them and clearly they are not on the same page.
And in the new season, we'll see if they do get hitched or not.
"They're still driving to Vegas but the mood is certainly a little chilly. They're in a very interesting place and we'll find out what happens when they get there," Molaro said.
Leonard and Penny have had a number of break ups in the past few years they have been together, and the showrunner said we'll possibly see them working out the glitches in their romance.
"We're all very invested in all these characters. People hit road bumps in their lives and hopefully they'll deal with it or not, but that's the fun excitement of what we're looking to have happen coming back," he added.