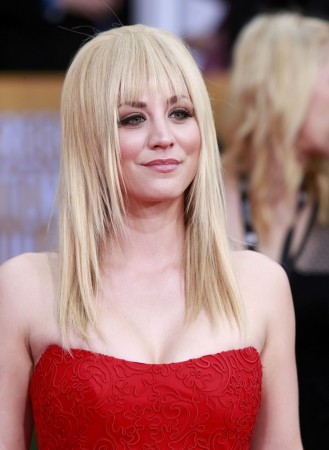 Season eight of "The Big Bang Theory" will see a confident Penny who will have quit her acting job for a more lucrative career in the field of sales.
And like fans, Kaley Cuoco, who essays the role of Penny, is also excited to see what's in store for her character now that Penny has taken her relationship with Leonard to the next level.
Season seven ended with Leonard and Penny getting engaged, and planning on moving in together. And while the show's executives have hinted that a marriage might be far off in the future, Cuoco hopes that the upcoming season will showcase a lot of "wedding stuff."
"I'm hoping next season will involve a lot of wedding stuff, I think that would be really fun,"Cuoco told Women's Health Magazine, according to Inquisitr. "If I had to guess, Leonard is probably more of the planner than Penny, which would be very funny…. Everyone's growing up a little bit."
Fans have been speculating for weeks now that Penny might be shown as being pregnant, but Big Bang's producer Steve Molaro dispelled the possibility at the recently-concluded Comic-Con.
"Penny's first goal is to put the date far enough in the future so everyone knows for a fact that she's not pregnant," he said, according to TVGuide.
However, the same cannot be said of Cuoco, who is married to pro-tennis player Ryan Sweeting. The actress said in the Women's Health magazine interview that she is eagerly waiting to expand her family, and fans shouldn't be surprised if they spot a baby bump sooner than later.
"I can't wait, he can't wait. I feel like I'm meant to be a mom," she said. Cuoco and Sweeting got married on 31 December, after only six months together.
"The Big Bang Theory" season 8 will see the return of Regina King as Janine Davis, and Stuart will still be Mrs. Wolowitz's caretaker. The relationship of Amy and Sheldon is going to thrive once he returns, following his impromptu train journey.
"I would argue that they do have their own weird brand of happiness right now. That kiss on the train is pretty indicative of that," Molaro said.