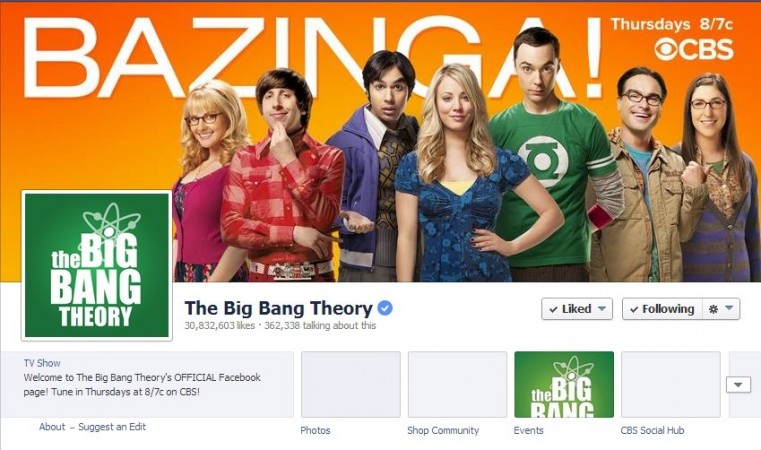 One of the most popular comedy series, "The Big Bang Theory" new season's production is all set to begin on 30 July but the buzz is that the lead actors, including Jim Parsons, Johnny Galecki and Kaley Cuoco-Sweeting are yet to receive a pay hike.
The show has been renewed for three more seasons and Parsens, Galecki and Cuoco-Sweeting are understood be looking at their per-episode salary to raise from $300,000 to a million, as per the reports from TV Line.
Meanwhile, Kunal Nayyar and Simon Helberg are also looking for an increase. Till now, they were getting $75K and $125K respectively per episode, added the reports.
Meanwhile, CBS said that comedy is one of the major reasons for success and show's exclusive comedy has led to its renewal for more seasons.
"Comedy is a big part of our schedule, and The Big Bang Theory is the biggest comedy force on television," CBS Entertainment chairman Nina Tassler said in a statement as per US Magazine. "This multi-year deal further strengthens our network's position for future seasons and marks another chapter in the great partnership CBS enjoys with Warner Bros."
It is also being understood that the cast of the show generally has a blast on the sets. Cuoco-Sweeting said in one her earlier interviews that she hopes the show goes on forever.
"It has been an amazing ride and we're having a blast.We're going into our eighth year and we all actually have said recently that we feel we have so many more stories to tell and ... we've got years left in us. We don't want to be done," she said to CBS News. "I wish it would last forever."
She even claimed that the show owes its success to its characters. Even fans think that all the characters have their own USPs and are the reason for its burgeoning popularity.
"The characters have gotten more loveable over the years. I mean, you just love these guys from day one and the writing is genius," Cuoco-Sweeting further said. "I don't know how they continue to come up with these episodes. That's not easy to do. Week after week and people keep laughing and buying weird t-shirts and games and it's awesome."
There is still no confirmation whether Nayyar, Helberg, Melissa Rauch, or Mayim Bialik would be making a return in season 8. However, Nayyar, who plays Raj Koothrappali, tweeted after the renewal announcement, "What a morning:)" hinting his presence in the new season of the show.