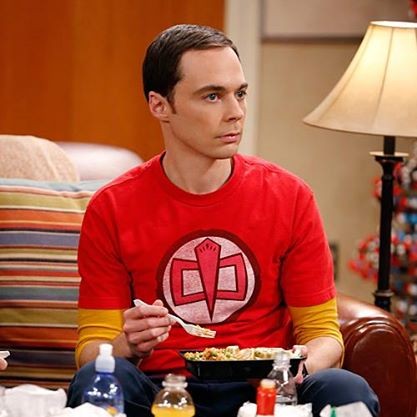 The focus of the season finale of "The Big Bang Theory" is going to be on the relationship of its protagonists, and rumours swirling around indicate that someone will be in for a heartbreak in the finale.
According to the extended plot summary on "The Big Bang Theory" wiki, Amy prompts Sheldon to think about taking the next step in their relationship after she calls him out for being distracted during a make out session.
And just when Sheldon gets ready to propose, Amy calls it quits on their romance. Here's how the final scene plays out: "Sheldon is Skyping with Amy and both have been thinking about relationships. Amy says that she has been patient, has been put through a wringer both physically and emotionally and she needs time to sort things out. Sheldon is shocked, but agrees and they say good-bye. He consults the Gollum on his desk, who knows a thing or two about rings. He reaches into the desk and pulls out a ring box with an engagement ring. 'What do I do with this?'"
Meanwhile, Leonard and Penny will talk marriage and realise that they are ready to take the plunge.
Unlike the other pairs on the show, fans haven't seen many scenes with Emily and Raj, but there have been hints that things are going well for the pair. However, this might change in the season finale if Raj decides to break up with Emily.
"Raj is realizing that Emily may not be the right person for him," executive producer Steve Molaro told TVLine of the 7 May episode. "And he knows this in his heart. But he's also never broken up with anybody in his life…"
Emily has a taste for the macabre, but Raj has always been quite fascinated by her quirks and weirdness. A break up, if it comes to that, could mean fans will see Emily's darker side.
However, based on "The Big Bang Theory" wiki, Raj will finally profess his love for Emily in the finale.
"The Big Bang Theory" airs Thursdays on CBS.